Weekend Social Events (Feb. 9-12)
Whether you're love-sick or love-drunk, this weekend is all about Valentine's Day parties.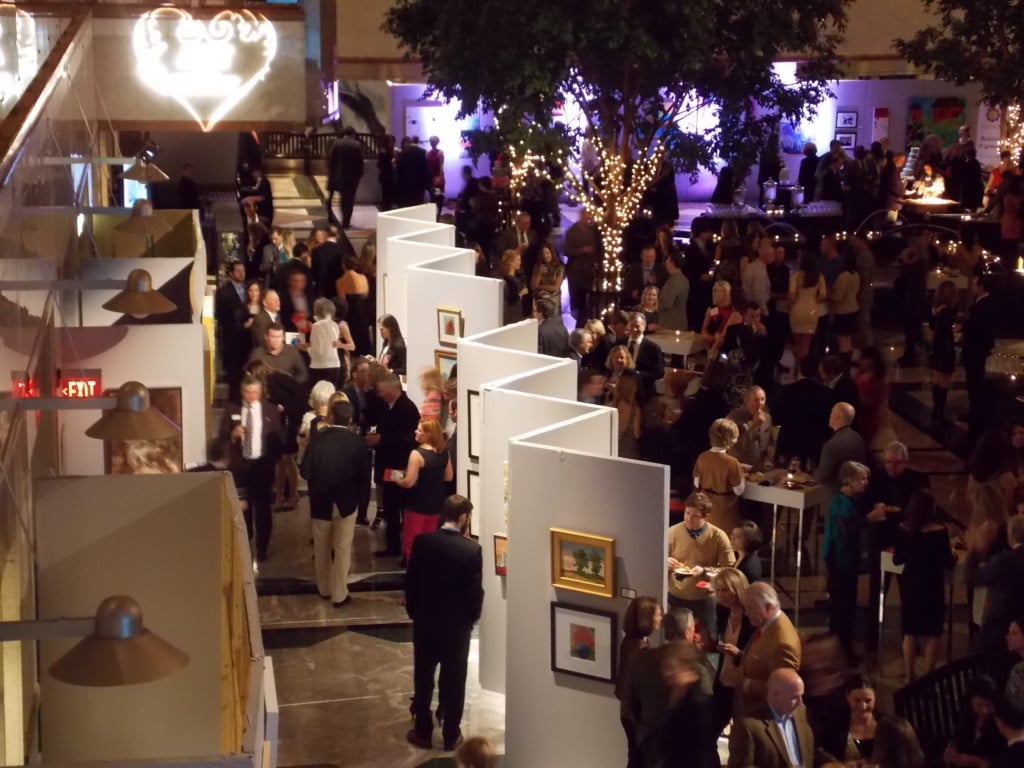 If you forgot Valentine's Day is nearing, never fear. Almost every party this weekend will help remind you! Happy Valentine's Day, Charlotte! See y'all out there!
THURSDAY
The mercury might be unseasonably high this winter, but that won't stop this indoor skating event. The Charlotte Checkers' open its home at Bojangles Coliseum, 2700 E. Independence Blvd., tonight for this evening ice skating event. Tickets cost $5 with your own skates or $8 without. Lace up between 4 p.m. and 8 p.m.
Love it or hate it, Valentine's Day has one thing going for it at the very least: chocolate. WFAE hosts its first celebration of everything cocoa tonight with two hours of sweets. A ticket costs $29 for WFAE members or $41 for non-members. The sweet evening is from 6 until 8 at Spirit Square, 345 N. College St.
FRIDAY
This isn't your normal Valentine's Day party. In fact, this is an "anti-Valentine's Day party." Admission costs $3 and includes themed cocktail specials, a DJ, games and more. If you hate this annual festival of love, plan to park it at Blackfinn, 210 E. Trade St., from 9 p.m. until 2 a.m.
Red's the color of roses, hearts and your outfit tonight at this Valentine's Day party. Kandy Bar, 210 E. Trade St., invites you to don your best red and enjoy a romantic evening out with your sweetheart. Women pay no admission fee, while men, assumedly, pay something. You all know how gender-based pricing pleases us so. The party is from 10 p.m. until 2 a.m.
Valentine's Day is still three days away, which means there's plenty of time to find a date by then. Lock-and-key parties work this way: single men get keys and single women get locks. No word yet on what to do if you're a key who wants to match with keys or a lock with a lock. Each key unlocks two to three locks. The party is from 8 p.m. until 10 p.m. at Fitzgerald's, 201 E. Fifth St. Tickets cost $22.
SATURDAY
In a slam to most other bar crawls, the organizers of this event are bashful to talk about why this crawl is superior to the rest. "Don't waste your money going to another basic bar crawl! Instead come actually have fun and…forget the lame t-shirts and Koozies." Well, then. A crawl ticket costs about $18 and includes a pair of Cupid wings, "freebies," drinks and food. The bar crawl starts at 5 p.m. at Helles and Dunkel, 200 E. Bland St., and continues at Hot Taco, All American Pub, Slate and Oak Room.
Valentine's Day is for roses, but, in this case, it's also for the rosé. Start your Valentine's Day early with this special edition of Bubblyfest with samplings of four different rosés. The party is at Bubble, 210 E. Trade St., from 8:30 p.m. until 10 p.m. Tickets cost $41.
Buying a ticket to this annual fundraiser gives you access to multiple art auctions while also helping to support survivors of domestic violence. The event is from 7 p.m. until 11 p.m. at Founders Hall, 100 N. Tryon St. Tickets cost $125 and include an open bar and heavy appetizers.
REPURPOSED: AN UPCYCLE FASHION SHOW AND AUCTION
Charlotteans, apparently, generate 640,000 tons of garbage each year, which is, um, disgusting. This fashion show features looks from designers who "upcycle," reusing thrown-away objects to create finished products better than the original. Tickets cost $22 to the fashion show, which is hosted by E! NewsStyle contributor Stacee Michelle. The runway show is from 5 p.m. until 7 p.m. at LACA Projects, 1429 Bryant St.
I WOULD CUDDLE YOU SO HARD VALENTINE'S BAR CRAWL
Grab a date (or not) and plan for this annual Valentine's Day bar crawl. A $15 ticket to the crawl buys you free admission to the participating bars (Flight, Lucky's, Fitzgerald's, Blackfinn, TILT, Prohibition, Roxbury and The Local), a bar crawl cup, a T-shirt and Koozie. The crawl starts at 3 p.m., and if you check in before 4 p.m., you'll score a slew of special offers. Flight is at 314 N. College St.
The Ballantyne Hotel and Lodge's annual masquerade Valentine's Day ball is tonight from 6 until midnight, and you're invited. The attire is black-tie optional with a mask; it's a masquerade ball, after all. Tickets cost $250 and support the fight against human trafficking by donating funds to Lily Pad Haven. The Ballantyne Hotel and Lodge is at 10000 Ballantyne Commons Parkway.
SUNDAY
STAG, in this instance, stands for "Singles Talkin' And Groovin'." With only two days until Valentine's Day, this cocktail party hopes to connect singles with each other. The party is at The Broken Spoke, 227 Southside Drive, from 4 p.m. until 8 p.m. Admission is free with an RSVP. Otherwise, a ticket costs $5.
Verify dates, times, prices, and other info at the web addresses listed for each event.
Be sure to bookmark www.charlottemagazine.com/Blogs/Dusk-Till-Dawn to stay plugged into Charlotte's nightlife and social scene. Click here to sign up to receive the weekly Dusk Till Dawn e-newsletter.
Want your event featured in Dusk Till Dawn? Send me an email at dusktilldawnblog@gmail.com.