Weekend Social Events (Jan. 12-15)
Here's to hoping you have a three-day weekend to enjoy and recover from these parties.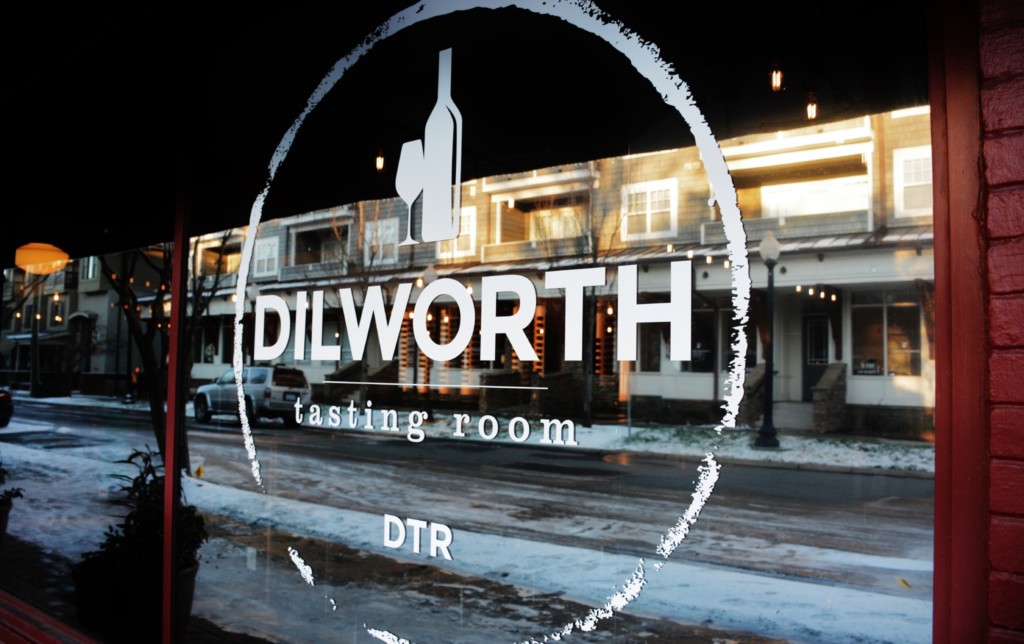 It's not 10 degrees outside this weekend, so go out and enjoy all that Charlotte has to offer. Happy Martin Luther King Jr. Day, Charlotte. See y'all out there!
THURSDAY
WINTER WONDERLAND TEA
Take a break from the cold outside and warm up at the Ballantyne Hotel and Lodge, 10000 Ballantyne Commons Parkway. The resort is serving up a special tea with hot toddies and more from Wednesday until Saturday of this week from 1 p.m. until 5 p.m. The tea party costs $40 for adults and $20 for children. Reservations are required, and you can make them by calling 704-248-4100.
FRIDAY
We have no idea why this event is made only for women with the caveat that "men, you can come too…" Perhaps it's solely for alliteration, but that seems hardly a reason. Regardless, the event features four samples of whiskey along with food pairings and talks on how whiskey is made. The event is from 8 p.m. until 10 p.m. at Bubble, 210 E. Trade St. Tickets cost about $36.
LUCKY'S BAR AND ARCADE GRAND OPENING PARTY
Lucky's Bar and Arcade, 300 N. College St., is throwing its official grand opening party tonight, and you're invited. This party features free drinks and the chance to win giveaways all night. There's no admission for this party from 8 p.m. until 10 p.m., but you must RSVP.
DILWORTH TASTING ROOM OPENING
We can practically hear Foxcroft Wine clutching its pearls. The new wine kid on the block officially opened its doors Wednesday, and the 2,800 square feet of wine is calling your name. The spot on 300 E. Tremont Ave. has no admission fee, but sells 33 wines by the glass, so pace yourself.
SATURDAY
WINTER WONDERLAND
The summer-loving party promoters at Social Flockers are leaving behind the sun and sand today and embracing the snow and ice. The sixth-annual Winter Wonderland party features $3 Corona, Corona Light and Modelo Negro beers to help you remember what summer tastes like. The winter party starts at 10 p.m. at Mona's Lounge, 150 Landings Drive, in Mooresville. There's no admission fee.
Pride Magazine is throwing its annual Pride Award celebration tonight, but the real party happens after the award ceremony. The party features a cash bar, a DJ, a dessert bar (are there two better words in the English language?), a photo booth and more. Tickets cost about $43 for this party from 10 p.m. until midnight at The Westin, 601 S. College St.
Grab your lightsaber and join The Charlotte Symphony for a journey to a galaxy far, far away as you celebrate the 40th anniversary of Star Wars. Leia would be proud. Tickets start at $27 for the performance that begins at 8 p.m. at the Knight Theater, 430 S. Tryon St.
SUNDAY
Tomorrow is Martin Luther King, Jr. Day, so hopefully you have the day off. Spend the day in Plaza Midwood at a scavenger hunt from 2 p.m. until 5 p.m. The scavenger hunt will take you throughout the neighborhood, to Pint Central, Legion Brewing, Thomas Street Tavern, Workman's Friend and more. There's a pre-party at Pint Central, 1226 Central Ave., from 1 p.m. until 2 p.m., that includes a free Pabst Blue Ribbon. There are prizes for the first-, second-, and third-place teams, and team costumes are encouraged. Registration for a team of four costs $60.
Verify dates, times, prices, and other info at the web addresses listed for each event.
Be sure to bookmark www.charlottemagazine.com/Blogs/Dusk-Till-Dawn to stay plugged into Charlotte's nightlife and social scene. Click here to sign up to receive the weekly Dusk Till Dawn e-newsletter.
Want your event featured in Dusk Till Dawn? Send me an email at dusktilldawnblog@gmail.com.