Weekend Social Events (Jan. 19 – Jan. 20)
Celebrate Inauguration Day (whether that be good news or bad news) with these social events.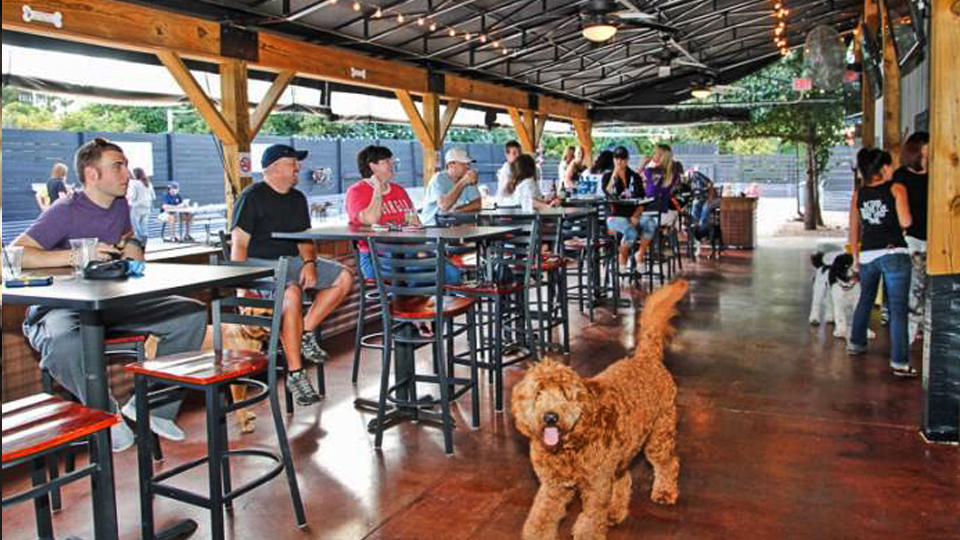 We have a new president on Friday, and we'll let you decide what kind of party you want to throw. Leave it to us to tell you about all the rest of this weekend's parties. See y'all out there!
FRIDAY
The semi-annual celebration of Charlotte's restaurant scene is back, starting today and running until Jan. 29. More than 130 restaurants are participating this year, so you'll certainly have somewhere to try. The general plan works like this: For $30 or $35, you'll receive three courses from a select menu (and some include wine!). Check with each restaurant before going, and reservations are recommended.
BECHTLER BY NIGHT
On the third Friday of each month, the Bechtler Museum of Modern Art opens its doors for free, and tonight's that night. January's theme is "Bring in the new year," and it will feature gallery games and scavenger hunts, Bechtler BINGO, a cash bar and food for purchase. The party is from 5 p.m. until 9 p.m. at 420 S. Tryon St.
Throw on your best onesie and get ready to party because Blackfinn, 210 E. Trade St., is hosting its first pajama party tonight. Along with a DJ, drink specials and giveaways, Blackfinn is also featuring a prize for the night's first-, second- and third-best pajamas of the evening. The party is from 9 p.m. until 2 a.m., and there's no admission fee for those who RSVP.
SATURDAY
If you like your beer paired with sports, this evening is for you. For $25, you get an hour of free beer from 4 p.m. until 5 p.m. at Flight, 314 N. College St.; a ticket to the Charlotte Checkers' hockey game and an hour of free beer back at Flight following the game. Plus, you can add a free vodka-Red Bull before and after the game if you're one of the first 150 people to buy tickets.
A set of 10 local breweries will set up shop at Lucky Dog Bark and Brew today to sample some of their winter flavors. For $20, you'll receive a sampling glass with unlimited samplings from 1 p.m. until 5 p.m. If you wait to buy your ticket until the day of, ticket prices increase to $25. Lucky Dog Bark and Brew is at 2220 Thrift Road.
This party happens only three times a year, so you want to be sure to get your ticket when it's here. The music party features acts from 15 different eclectic acts, which almost ensures there's something for everyone. The music gets started at the Knight Theater, 430 S. Tryon St., at 7:30 p.m. Tickets start at $14.
Verify dates, times, prices, and other info at the web addresses listed for each event.
Be sure to bookmark www.charlottemagazine.com/Blogs/Dusk-Till-Dawn to stay plugged into Charlotte's nightlife and social scene. Click here to sign up to receive the weekly Dusk Till Dawn e-newsletter.
Want your event featured in Dusk Till Dawn? Send me an email at dusktilldawnblog@gmail.com.