Weekend Social Events (Jan. 26-29)
With a Puppy Bowl, a Casino Night and the continuation of Queen's Feast, you'll thank your lucky stars this weekend for whoever so graced you with the city of Charlotte.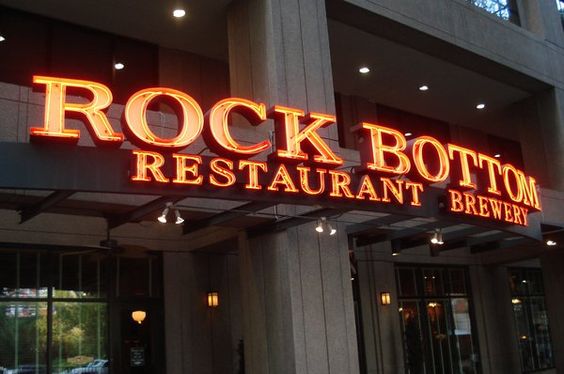 Variety is the name of the game this weekend, Charlotte. There's something for everyone. See y'all out there!
THURSDAY
INSTABEERUPCLT
After a holiday hiatus, the monthly networking event is back. This month, Charlotte's networking, beer-loving crew goes to Flight, 314 N. College St. There's no admission fee to this party from 6 p.m. until 10 p.m., but you'll want to bring your business cards and a friendly face.
TRIVIA NIGHT
Starting today, Coco and the Director, 100 W. Trade St., begins its biweekly trivia night with $4 tall boys and half-off pastries. The winner gets a $20 gift certificate to the Uptown spot. The event is from 7 p.m. until 8:30 p.m., and there's no admission fee.
FOXY FIVE-YEAR CRAFT COCKTAIL DINNER
Leroy Fox celebrates turning five tonight with a five-course dinner with five paired cocktails. A ticket costs about $48 for all five courses and drinks. The boozy dinner is from 7 p.m. until 10 p.m. at 705 S. Sharon Amity Road.
FRIDAY
Liquor and popcorn merge into one evening tonight as Whisky River teams up with Tastebuds Popcorn. A $12.50 ticket buys you samples of 10 different popcorns and two drinks. The party is from 8 p.m. until 10 p.m. at Whisky River, 210 E. Trade St.
If you're still asking for more after Leroy Fox's paired dinner, this is for you. Join Rock Bottom Brewery, 401 N. Tryon St., for a special four-course meal, each paired with a different beer. A ticket costs about $59 and includes all food and beer courses. This party is from 7 p.m. until 9 p.m.
This three-day festival of all things funny starts today and runs through the weekend. The festival includes stand-up shows, improv and workshops. The fest is at Acting Out Studios, 8145 Ardrey Kell Road, but times vary throughout the weekend. Ticket prices range from $16 to $67.
SATURDAY
Test your luck tonight at Flight, 314 N. College St. The party helps benefit The Make-A-Wish Foundation, so know your gambling and drinking is at least doing some good. A $17 ticket buys you two drinks, food and casino chips. The gambling is from 7 p.m. until 10 p.m., and a live band begins following that.
Calling all comic book fans! Though, if you're a true comic book fan, we're sure you already know about this big event. The convention is from 11 a.m. until 5 p.m. at the Grady Cole Center, 310 N. Kings Drive, and admission costs $6 plus the donation of a nonperishable good.
PUPPY BOWL
The Super Bowl might be next weekend, but this is the real Bowl, people. The event features adoptable dogs, pet vendors, a dog kissing booth (!) and more. The pawty (we couldn't help ourselves), is from 11 a.m. until 3 p.m. at 7510 Pineville-Matthews Road. There's no admission fee.
SUNDAY
If you haven't reserved your table yet at one of the more than 130 participating restaurants, you'd better do it now. Here's the deal, for $30 or $35 per person, you get three courses (and maybe a glass of wine!). Call the restaurant of your choice to make reservations.
This isn't just for the aquarius in your friend group; everyone gets in free tonight. Celebrate tonight at Label by dancing from 10 p.m. until 2 a.m. Label is at 900 NC Music Factory Blvd. RSVP required.
Verify dates, times, prices, and other info at the web addresses listed for each event.
Be sure to bookmark www.charlottemagazine.com/Blogs/Dusk-Till-Dawn to stay plugged into Charlotte's nightlife and social scene. Click here to sign up to receive the weekly Dusk Till Dawn e-newsletter.
Want your event featured in Dusk Till Dawn? Send me an email at dusktilldawnblog@gmail.com.