Weekend Social Events, Jan. 5 to Jan. 7
The social doldrums of January drop the temperatures, so we leave it to you to heat things back up at these parties.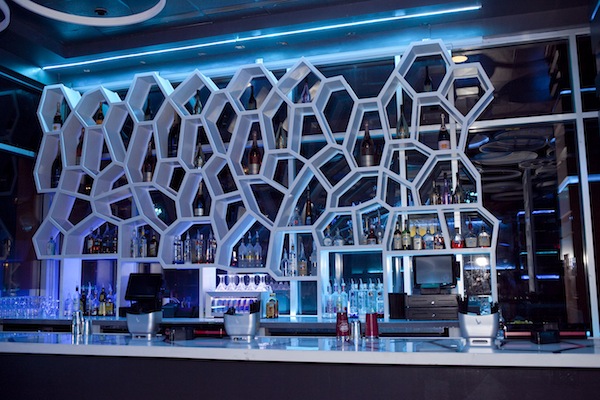 We've finally left 2016 in the past. Now, though, we enter the social doldrums of January, when event planners find it too cold to plan events like beer festivals and pub crawls. Don't let that stop you, Charlotte. See y'all out there!
Thursday, Jan. 5
Bachata Takes Over Downtown
First things first: It's Uptown. Now that we have that squared away, this event celebrates the best in Latin music, featuring bachata, salsa, merengue and more. The party gets started at 10 p.m. at Suite, 210 E. Trade St. There's no admission fee if you RSVP and come before 11:30 p.m. RSVP here.
Friday, Jan. 6
Winter Cocktail Spectacular
Warm up inside Bubble tonight, 210 E. Trade St., with this party featuring cool, winter cocktails. For $36, you'll get four specially crafted winter-themed drinks. The event is from 8:30 p.m. until 10 p.m. Buy your ticket here.
South End Gallery Crawl
The galleries of South End open their doors for a cultured crawl during the first Friday of each month. That's tonight, by the way. There's no admission to the self-guided crawl that runs from 6 p.m. until 9 p.m. For more information, go here.
Jazz at the Bechtler
The Bechtler Museum of Modern Art's monthly marriage of art and jazz is tonight. Concerts are at 6 p.m. and 8:15 p.m. There will also be appetizers and drinks for purchase. The Bechtler is at 420 S. Tryon St. Tickets cost $14. Buy yours here.
Saturday, Jan. 7
Cookies and Crafts
If you love Girl Scout cookies and craft beer (this should include everyone), you'll want to buy your tickets to this party. The annual party celebrating both is at The Fillmore, 820 Hamilton St., this year from 6 p.m. until 9 p.m. More than 15 local breweries will be on site at the event, pairing a beer with a specially selected Girl Scout cookie. Tickets cost $30. Buy yours here or regret everything.
Monster Jam
Depending on whom you ask, this is all that's right with America or all that's wrong. We'll let you decide how you feel. The monster truck event features six trucks, vying for the spot at the Charlotte champion. There's a Pit Party today from 10:30 a.m. until noon, which gives audiences the chance to get close to both the trucks and the drivers. There are also two shows today, one at 1 p.m. and another at 7 p.m. Tickets start at $15. Buy yours here.
First Party of the Year
Join Label, 900 NC Music Factory Blvd., tonight as it celebrates its first party of 2017. The dance club will have three DJs on site at this party that runs from 10 p.m. until 2 a.m. There's no admission fee if you RSVP. Make sure you do that here.
Verify dates, times, prices, and other info at the web addresses listed for each event.
Be sure to bookmark www.charlottemagazine.com/Blogs/Dusk-Till-Dawn to stay plugged into Charlotte's nightlife and social scene. Click here to sign up to receive the weekly Dusk Till Dawn e-newsletter.
Want your event featured in Dusk Till Dawn? Let me know about your event and send me an email at dusktilldawnblog@gmail.com.