Weekend Social Events, Oct. 20 to Oct. 23
We hope you've planned your Halloween costume already. You'll need one this weekend.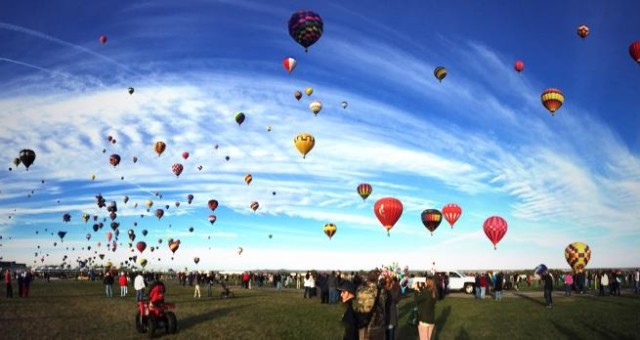 Halloween may be more than a week away still, but you wouldn't know that just by looking at this weekend's lineup of parties. Half of the events here encourage you to wear a costume, so we hope you planned in advance. See y'all out there!
Thursday, Oct. 20
Rocky Horror Picture Show Viewing Party
Laverne Cox takes a turn as Dr. Frank-N-Furter tonight in the live showing of "The Rocky Horror Picture Show," and Craft City Social Club is throwing a watch party with props included. There's no admission fee to this party that starts at 8 p.m. at 555 S. McDowell St.
Friday, Oct. 21
Halloween Science on the Rocks
The monthly adults-only "fright" at the museum takes a turn for the terrible tonight with a costume contest, a live zombie dissection (whatever that means), mad scientist experiments and creepy crawly encounters with hissing cockroaches, tarantulas and snakes. Don't forget about the museum's Fear Factor Challenge with new phobias to conquer this Halloween. The hauntingly hip party starts at 5 p.m. and lasts until 9 p.m. at 301 N. Tryon St. Tickets cost $10 in advance or $12 at the door. Buy yours here.
Halloween Party
You might as well just leave your Halloween costume on this weekend. Most anywhere you go is featuring a costume contest this weekend, and this party is just one of them. The evening's best contest at this party wins a Corona cooler with other prizes. The evening starts at 9 at Roxbury, 116 W. Fifth St. There's a $5 admission fee at the door.
Cheers to a Cure
If you're not yet ready with your Halloween costume, here's a party for a good cause. Benefitting the Leukemia & Lymphoma Society, a ticket to this party includes two beers, appetizers, access to the silent auction and live music. The party is at Craft City Social Club, 555 S. McDowell St., from 7 p.m. until 10 p.m. Tickets cost about $22. Buy one here.
Carolina BaloonFest
The enormous yearly gathering of hot air balloons is today. Check the weather before attending; they're strict about not launching the balloons into the sky in bad or exceptionally windy weather. Ticket prices and times vary, but tickets start at about $17. For festival times, to buy tickets and for more information, go here.
Saturday, Oct. 22
Matthews Chamber of Commerce Fall Fest, Craft Beer Crawl and Cornhole Tournament
If you can't decide what exactly you want to do tonight, this is a pretty good bet. With a fall festival (complete with food vendors, arts and crafts and live music), a beer crawl and a cornhole tournament rolled into one afternoon, there's surely something for everyone. General admission tickets cost about $43 and include unlimited beer samples. The fest is from noon until 5 p.m. at Harley Davidson of Charlotte, 9205 E. Independence Blvd. Buy your ticket here.
Halloween Costume Party
Halloween's still more than a week away, but get those costumes out and ready. Mona's Lounge hosts this costume party with no admission fee, $3 Corona, Corona Lights and Modelos. The party starts at 9 p.m. at 138 Village View Drive in Mooresville.
Halloween Havoc Costume Party
Seriously, get those costumes out. This costumed party features free entry, $2 Corona, Corona Light and Modelo. The evening starts at 9 at Blue Olive Lounge, 14021 Conlan Circle in Ballantyne.
Halloween Howler Bar Crawl
Here's our challenge to you: Start at the costume party in Mooresville, then head to the costume party in Ballantyne and then finish the evening in Uptown at this costumed bar crawl. Check-in begins at 5 p.m. at Rooftop 210, 210 E. Trade St., for this crawl that takes you throughout the EpiCentre's bars free of admission charges. Event organizers say last year's crawl had more than 4,000 people take part, so you might want to arrive early. The crawl goes until 2 a.m., and tickets cost about $16. Buy one here.
Sunday, Oct. 23
Open Streets 704
For four hours today, a slew of streets across Charlotte will close to cars so bikers and walkers can enjoy this street festival. From 1 p.m. until 5 p.m. today, plan to get out, walk around and meet the neighbors. This festival is free, naturally. To find more information about the route and the festival, go here.
The Dilworth-South End Chili Cook-off
The seventh annual neighborhood chili cook-off is today, and with four categories of winning chilis – red, vegetarian, "the other ones" and people's choice – today's sure to be spicy. Aside from the chili, the festival features pumpkin painting, a cornhole tournament, live music, a raffle, appearances from Sir Purr and more. There's a $10 admission fee, but children get in for free. Doors open at 11 a.m. at Atherton Mill, 2100 South Blvd. For more information on the cook-off, go here.
Passion8's 10th Anniversary Party
This Elizabeth Avenue restaurant and bar turns a decade old today, and you're invited to the party. From 1 p.m. until 3 p.m., Passion8, 1523 Elizabeth Ave., is featuring heavy appetizers and a special cocktail. Tickets cost about $24 in advance. Buy one here.
Verify dates, times, prices, and other info at the web addresses listed for each event.
Be sure to bookmark www.charlottemagazine.com/Blogs/Dusk-Till-Dawn to stay plugged into Charlotte's nightlife and social scene. Click here to sign up to receive the weekly Dusk Till Dawn e-newsletter.
Want your event featured in Dusk Till Dawn? Follow me on Twitter @Jared_misner and let me know about your event, or send me an email at dusktilldawnblog@gmail.com.