Weekend Top Picks
Your cultural must-do's for the weekend.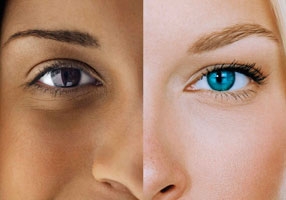 Hey, Charlotte culture prowlers! Have you put your card in the mail for your darling mother, yet? K, good. Now down to business. To balance out Sunday brunch pleasantries with the in-laws or the 'rents, we have a handful of events that range from outdoor magic tricks to though-provoking exhibitions. Take your pick!
Faith Healer
This stark, three-monologue drama from playwright Brian Friel takes gritty, born-again elements from Jesus Camp and O Brother Where Art Thou? and sets them on the English countryside. Frank, the traveling faith healer himself, his wife, and his booking agent each take the stage to expound, wonder at, and, sometimes, curse the mystical talent. Though the play debuted in the late 1970s, it was revived in New York a few years ago, earning four Tony nominations. At the Duke Energy Theatre.
Race: Are We So Different? at Discovery Place
This is the last weekend to catch Discovery Place's traveling exhibit, Race: Are We So Different? The interactive, educational exhibit challenges racial conventions with timelines that detail the development of race constructions, a station for visitors to have their skin analyzed, and photos of multi-racial individuals in 2011. It's on its way out after Sunday, though, so if you haven't seen it already, time's a-wasting. For more info, skim through my review of Race and the Levine Museum of the New South's Courage.
Buskapalooza!
You might have read our Q&A with writer/director/videographer April Denée, who's in the process of making her documentary, BUSK!, an in-depth look at Charlotte's street performers. This weekend, she's amping up the buzz about the new movie with Buskapalooza, a Friday night event at Trade & Tryon that will feature all of Charlotte's best buskers—and we do mean all. Magicians, singers, dancers, and more will be showing off their work, and while the event is free, Denée recommends bringing some cash for hat-tipping.
Mayfair Arts & Crafts
Because it's May in North Carolina, we would be remiss to not recommend at least one outdoor festival. If that festival is by water, so much the better. At University Place, local artists and vendors will set up tents for perusing; kids can hang out at the kid's play area, and there's even live music. Plus, paddle boat rides will be shipping off into the lake inside University Place. Saturday and Sunday at 10 a.m. and 11 a.m.
Acoustic Syndicate
While the NC Music Factory's new Friday night concert series has a pop-rock intensive line-up this summer (Tonic, Fuel, and Vertical Horizon are all on board), this weekend's featured performer hits a little bit closer to home. Acoustic Syndicate, a NC-based bluegrass band, plays a traditional folk style that's perfect for outdoor beer-guzzling and mingling.