Weekend Top Picks for April 20-22: Chris Trapper, Busytown, and More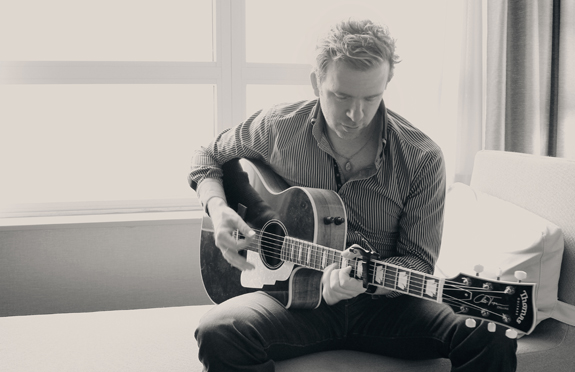 I hope scientists figure out human cloning by the end of this week. There are three places I want to be on Friday night.
1. Chris Trapper. The Boston-based folkie plays the intimate Evening Muse Friday at 8 p.m. Read my Q&A with the former rock front man (The Push Stars) who chose the kinder, gentler folk side of the business.
2. Architecture + Film series at The Bechtler. Many regard husband-and-wife design team Charles and Ray Eames as America's most important furniture designers. The couple is perhaps best remembered for their sleek, mid-century plywood and fiberglass furniture, including the world-renowned Eames lounge chair, still in production today and on exhibition at MoMA. The Bechtler, in partnership with the Charlotte chapter of the American Institute of Architects, presents its film series this Friday with a screening of Eames: The Architect and the Painter. The couples' personal lives and influence on American life (from the development of modernism to the rise of the computer age) hasn't been widely explored until this 2011 film narrated by actor James Franco. Reception at 6 p.m. in the Bechtler lobby; presentation and film at 7 p.m. Tickets are $15 and include apps, a drink ticket, and access to the galleries until 9 p.m.
3. Canadian Brass. Charlotte Concerts presents what's been billed as the world's leading brass ensemble. Their repertoire includes classical, marches, ragtime, Dixieland, Latin, jazz, big band, and Broadway. In 1979, the group, whose trademark is formal black suits paired with white tennis shoes, became the first chamber ensemble to perform on Carnegie Hall's main stage. Friday at 8 p.m. at Halton Theater at CPCC.
And, for the kids …
Busy Town. After giving older kids a scare last month with The Tales of Edgar Allan Poe, Children's Theatre presents one for the tiny tikes. Richard Scarry's Huckle Cat takes us on a tour of his busy neighborhood, where we learn how many people it takes to keep a city running. Farmers, grocers, doctors, nurses, bankers, and firefighters all do their part. For ages three and up. Saturday and Sunday.