Weekend Top Picks for April 27-29: Kings Drive Art Walk and More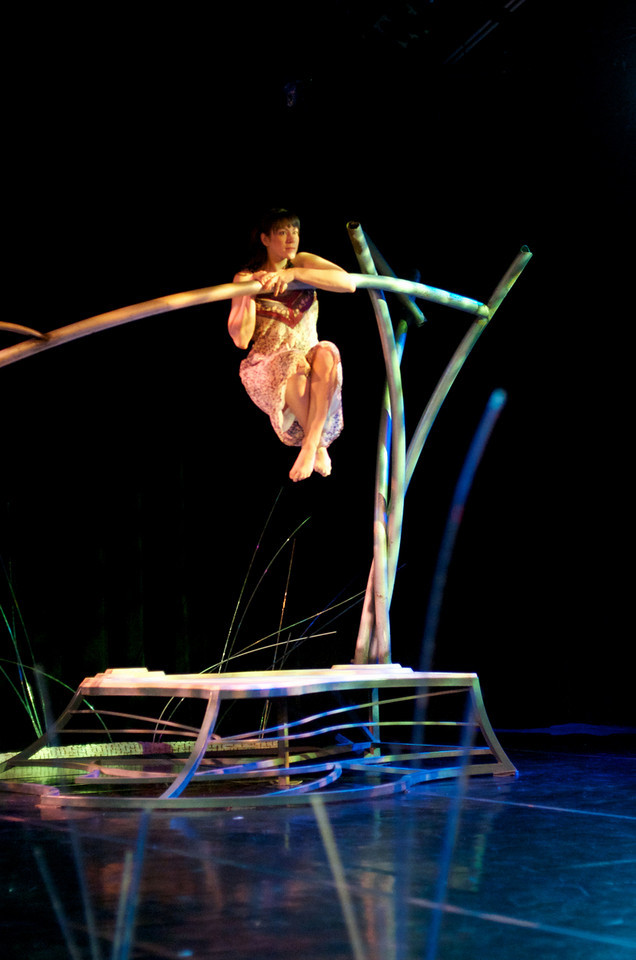 Visual and performing arts are in the spotlight this weekend.
Make art come alive for your kids by bringing them to Danstallations, which uses works in the Mint Museum and Bechtler Museum (next-door neighbors) as inspiration for choreography. The visual art-inspired performance is in the atrium of the Mint Museum and will be followed by a scavenger hunt for participants to locate the art that inspired the choreography. Suitable for adults, seniors, children age 10+ with adult. Saturday at 11 a.m. and 2 p.m.
The second annual event Kings Drive Art Walk along Sugar Creek Greenway is on Saturday, April 28 from 11 a.m. until 8 p.m. and Sunday, April 29 from 11 a.m. until 6 p.m. The festival features fine arts for sale in media including works on paper and canvas, sculpture, pottery, metal, stone, wood, and glass. There's a particular focus on emerging local artists. This year's event will also include a JazzArts Music Stage at the Metropolitan with a wine and beer garden nearby, as well as magicians at the creekside amphitheater. The jazz continues Saturday night from 8 until 9:30 p.m.
Aphasia The Movie DVD release. Many members of Charlotte's local film community will be gathered at Theatre Charlotte Saturday night for a celebration of the release of a movie about and starring one of their own. Local actors Carl McIntyre lost the ability to speak after a stroke a few years ago. He stars as himself in a movie his friend, Jim Gloster, wrote about his experience and recovery.
On Sunday, the Bechtler Museum of Modern Art presents its final Music and Museum concert of the season. The classical concert will feature compositions by Ernest Bloch, Dmitri Shostakovich, Heitor Villa-Lobos and Leonard Bernstein performed by the Bechtler Ensemble – violinists Peter DeVries and Tatiana Karpova, violist Kirsten Swanson, cellist Tanja Bechtler (yes, of the patron family), and pianist Paul Nitsch. Selections include Shostakovich's String Quartet No. 6 in G Major, Op. 101 and pieces from Bernstein's West Side Story. A reception begins at 5 p.m., and the performance starts at 5:30 p.m.
If you haven't seen Floyd Collins at CAST or Clybourne Park at Actor's Theatre yet, you need to get yourself to one or both. Floyd Collins is a musical based on a true story about a man buried alive inside a cave. Clybourne Park, a comedy/drama about race relations, opened in Charlotte a week before it opened on Broadway. Both plays represent artistic feats that should not be missed.