Weekend Top Picks for Aug 19-21: Guster, My Morning Jacket, and More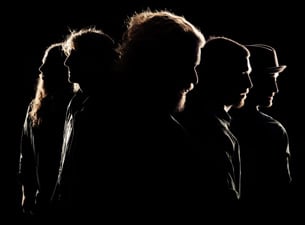 This weekend, our cultural cup runneth over.
Guster. The members of the alt-rock group met when they were freshmen at Tufts in 1991. They've got a loyal fan base and are known to stick around and sign autographs after shows. They're also known for unusual encores. Their drummer, known to fans as "The Thundergod," once sang the Cheers theme song as part of a finale. Details, showtime.
My Morning Jacket (pictured here). We named this show the BFD for the entire month of August. And, with good reason. The divine Neko Case opens. Details, showtime.
Charlotte Film Society: Poetry. Month after month, the Film Society draws near-capacity crowds to Theatre Charlotte for a screening of a film that bypassed Charlotte during its original run. The month's offering is a 2010 South Korean film about an elderly woman who gets a devastating medical diagnosis and learns of a vicious crime a member of her family committed. She finds solace in a poetry class. According to Rotten Tomatoes, 100% of critics have given the film positive reviews. Learn more here.
Journey. Before the Glee kids rocked "Don't Stop Believin'," these guys did. Any child of the 1980s is likely to say Steve Perry and company's original version is still the definitive one. Tickets, showtime.
And, we didn't even mention Gillian Welch (Saturday at Knight Theater) or Maurice Williams & The Zodiacs (Saturday at McGlohon Theatre) or the final performances of The Irish Curse (Queen City Theatre Company). Like we said, our cup runneth over.