Weekend Top Picks for Feb 10-12: Crazy Love and More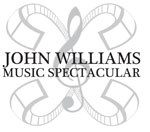 It's time to celebrate that crazy little thing called love. Guys: If you haven't made reservations and/or ordered flowers yet, you had better git on it. V Day is upon us. Score points by ordering tickets for …
Crazy Love. Carolina Voices puts on a musical tribute to amore. Featuring music by a wide array of artists, including Jason Mraz, Patsy Cline, Lady Antebellum, James Taylor, and more, the show is a journey in song through that many splendored thing called love. A champagne-and-chocolate reception will be held at intermission. Saturday at McGlohon Theatre. Details.
Less romantic, but still worthy of consideration:
Cuttin' Up. York, S.C., native Charles Randolph-Wright is the playwright behind this series of slice-of-life vignettes that take place in barbershops. There's a soldier about to ship out who gets a new fade, young men with dreadlocks bragging about women, and a father who takes his young son for his first haircut. Actor's Theatre on Friday, Saturday nights and a Sunday matinee. Tickets, showtimes.
Charlotte Pops: A John Williams Spectacular. The Pops pay tribute to the most celebrated film-score composer of modern times. John Williams has scored some of the most beloved movies in history—including Star Wars, E. T. and Schindler's List. Scoop.
Foster in your kids a love of art at the Bechtler's Family Day on Feb 11 from noon to 4:30 p.m. Kids can learn about the art and artists of the Bechtler collection, go on special museum tours, and have hands-on fun. Admission is free or everyone 18 and younger. Adults receive a discounted ticket price of $4; museum members get in free.
Art activities are recommended for ages 5 and older. Projects will showcase the methods and materials used in the exhibition A Legacy of Friendship: Hans Bechtler's Birthday Book. Kids may create a one-of-a-kind monoprint card and a glue-resist painting influenced by artist Mark Tobey. There'll also be a museum-wide scavenger hunt, story time and coloring activities.
Valentine's Day is Tuesday. Extend your weekend and celebrate in an offbeat way with They Might Be Giants at McGlohon Theatre. TMBG co-founder John Linnell said, "We probably aren't the first band that many couples look to for their date night, but we have a few songs on the topic of relationships in the set. And we've been pleasantly surprised by the number of times we've heard people propose to their future spouses at the show. More than a few, actually." Details.
XOXOXO