Weekend Top Picks for June 1-3: Filmmakers's Showcase, La Cage aux Folles, and More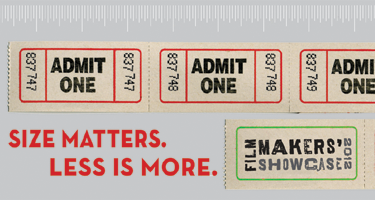 Heavens to Betsy; it's hot. You should join me in cooling off in a movie theater this weekend.
The Light Factory's annual Filmmakers' Showcase is so big, it's happening on two nights — Thursday and Friday. It's at The Light Factory (345 N. College St.) and begins at 7 p.m. both nights. The event highlights the art of short films (under 30 minutes and most in the five- to 10-minute range), created by emerging, established, and student filmmakers. Films are accepted from all over the world, but showcase organizers maintaining a special emphasis on North and South Carolina films. $5-$7
The Charlotte Film Society offers two chances to see Miral at Theatre Charlotte on Saturday. Screenings are at 3 and 7:30 p.m. The film is about four Palestinian women surviving in a war-ravaged country. The acclaimed Julian Schnabel (The Diving Bell and the Butterfly) directs. Stick around for the post-film discussion led by Dr. Joyce Dalsheim from UNCC's department of Global, International, and Area Studies.
Like the aforementioned movie theaters, the Blumenthal is air-conditioned, but the current show sizzles. The debonair and gracious George Hamilton stars in La Cage aux Folles. (You may know it better as The Birdcage.) Check out my interview with George, the nicest movie star I've ever talked to. In comparing the musical with the movie, he said, "Birdcage was a fine, wonderful comedy. But this show has been mutated and truncated from what was originally a French film into a different musical … It's become a much more intimate show. And while it feels intimate, there will suddenly be these moments where it feels like a huge musical. So no one leaves feeling cheated. Our director, Terry [Johnson] has done a wonderful job of really getting to the heart of the matter. This show has gotten rid of all the excess …" Friday through Sunday.