Weekend Top Picks for June 15-17: Do Something for Dear Old Dad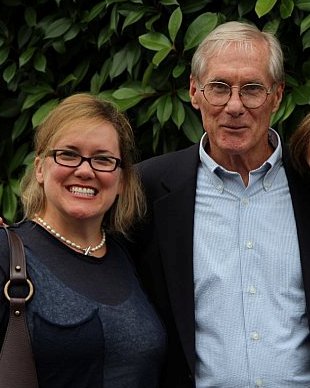 Dads are often the unsung heroes of parenthood. Moms get most of the glory (and, let's be honest, they still do the lion's share of the work), but Dads deserve their day in the sun, too. Why not bag the tie or after-shave this year and give Pops an experiential gift?
The Marvelous Wonderettes. If your dad came of age in the era of drive-ins and sock hops, we might like this good-time musical. It's 1958 and time for Springfield High's senior prom. A girl group called The Wonderettes—Billy Jean, Cindy Lou, Missy, and Suzy—is called on to perform as a last-minute replacement. And these four gals have big dreams and even bigger voices. "Lollipop," "Dream Lover," "It's My Party," and other hits from the poodle-skirt era are featured in this 2008 off-Broadway musical. Friday – Sunday at Actor's Theatre. Details.
Guys and Dolls. CPCC Summer Theater brings us gamblers, gangsters, and lowlifes—and a religious revival to encourage them to change their ways—in this time-honored musical that first debuted on Broadway in 1950. Frank Loesser's score includes such classics as "Luck Be a Lady" and "Sit Down, You're Rockin' the Boat." Friday – Sunday.
Vince Gill. The only man to win five consecutive CMA Male Vocalist of the Year awards makes his Knight Theater debut. Amy Grant's husband, who has an affable stage presence, has won twenty Grammys and eighteen CMA Awards. On this tour, he goes back to his bluegrass roots. Sunday night at 7 p.m. I'll be there with my dad.