Weekend Top Picks for June 8-10: Charlotte Squawks, Charlotte Shakespeare Festival, and More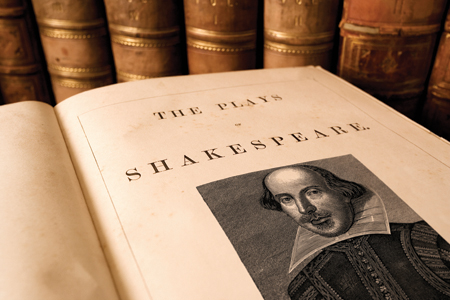 Summer doesn't officially begin until June 21, but everyone knows the end of school is the unofficial start to the season. Happy summer, everyone!
Charlotte Squawks. Once a year, Charlotte gets a dose of comeuppance. But the sketch comedy and musical revue is all done in the spirit of fun and good humor, thanks to WFAE's Mike Collins. This ought to be prescriptive medicine for Charlotteans—before the national media has its way with us during the DNC. If you can't laugh at some of our foibles—the money pit the NASCAR Fall of Fame turned out to be, the economic woes brought on by the banks we used to be so proud of—you'd have to cry. Tickets, details.
Lady Antebellum. This country trio put drunk dialing on the charts with their lovely, if not desperate, ballad "Need You Now." The Grammy-winning darlings got their start singing backup for adult contemporary pianist Jim Brickman. They sound nothing like him now. Saturday at Verizon Wireless Amphitheatre.
Take the kids to the Charlotte Shakespeare Festival. Every summer, The Green gets converted into a grand, outdoor set for the staging of Shakespeare. This year, the urban oasis becomes an island at sea. The mood is both festive (people bring their own picnics) and reverential (we are, after all, witnessing the work of greatest playwright the world has ever produced). In this somewhat convoluted offering, there are fights and forgiveness, but ultimately, as the Bard himself said, "All's well that ends well." It's free, but a minimum $5 donation is encouraged. Through June 17 on The Green. Deets. The Sunday performance (at 6:30 p.m.) offers a free workshop for aspiring thespians ages eight and up. The lesson begins at 5 p.m.
The Marvelous Wonderettes. A 1950s girl group called The Wonderettes—Billy Jean, Cindy Lou, Missy, and Suzy—is called on to perform as a last-minute replacement at their senior prom. The off-Broadway musical contains popular songs from the era of bobby socks, poodle skirts, and drive- ins. "Lollipop," "Dream Lover," "You Don't Own Me," "Wedding Bell Blues," and "It's My Party" are among the feel-good numbers from an age of innocence. Here's to girl power! Through June 23 at Actor's Theatre. Get the scoop.