Weekend Top Picks for May 11-13: All For Mom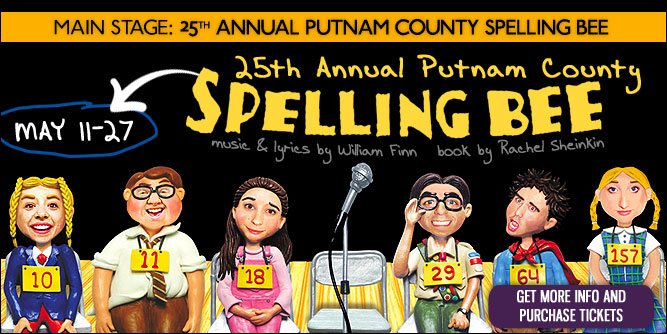 Take your mamas, or any woman who has ever nurtured and cared for you, out this weekend.
The 25th Annual Putnam County Spelling Bee at Theatre Charlotte is guaranteed to make Mom laugh. See it on Friday, Saturday, or at a Sunday matinee. Read my Q&A with director Dennis Delamar. "The content is so relatable, funny, and unexpected in its treatment of these endearing, quirky children and the equally quirky adults in charge of the bee," Delamar said. "Older audience members will likely recognize some of their own past memories of 'the awkward years' as they smile and feel thankful they made it through to the other side. It also will strike a significant chord for parents watching the show."
Carolina Voices presents Hooray for Hollywood, where you and Mom can hear some of the greatest songs that have ever been written for the cinema. What mom doesn't put her hand over her heart at the first notes of Celine Dion's "My Heart Will Go On"? Saturday and Sunday
If your mother likes classical music, take her to The Charlotte Symphony's presentation of Beethoven's Missa Solemnis. Christopher Warren-Green conducts, and the Oratorio Singers share the stage with our CSO.
Passion, a Sondheim musical about an obsessive love, may be an odd choice for a date with Mom. So, maybe don't take her. Take someone you're obsessed with. But don't miss Queen City Theatre Company's regional premiere. Take note of the exceptional costumes, which came directly from Broadway.
Happy weekend to all the moms (and the mother figures) who take care of us all.