Weekend Top Picks for May 4-6: Passion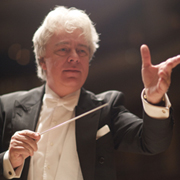 Get ready. It's going to be a weekend full of passion.
On Friday and Saturday nights, the Charlotte Symphony plays one of the steamier numbers written for a symphony. Christopher Warren-Green conducts KnightSounds: Bolero Comes Alive. Enjoy the 3-D work of art the Symphony commissioned specifically for this concert. The animated work by artist Matthew Weinstein will premiere during the show. KnightSounds concerts are about an hour in length (shorter than your typical symphony concert) and include a drink and hors d'oeuvres in the ticket price. So it's not just rated PG-13, it's classical music for adults with ADHD.
Passion. Queen City Theatre Company closes its 2011-12 season with the regional premiere of a Sondheim musical about a love that turns into an obsession. Friday and Saturday evenings; Sunday matinee. The sumptuous costumes came straight from Broadway. Check out what director Glenn T. Griffin had to say about his passion for Sondheim.
Come Fly Away. Four couples fall in and out of love, and tell their stories through ballroom dancing. The music is all Old Blue Eyes; the choreography is from Tony-winner Twyla Tharp. Friday through Sunday at Belk Theater.
If it's Friday, that means The Lenny Federal Band is rockin' The Comet Grill. Find out why Charlotte magazine named them Charlotte's best bar band in this year's BOB awards. Here's a little sump'n about the band and the bar they're inextricably linked with. "You can't talk about The Lenny Federal Band without mentioning The Comet Grill, the Dilworth dive where they hold court each Friday night. Make your way through the smokers standing outside, duck through the front door, and you'll find yourself next to the makeshift stage. On the wall is an old photograph of Federal looking like a young Kris Kristofferson. He even sounds like Kristofferson. The rough, road-weary voice is part of the persona. So is the long, gray ponytail."
The regulars are passionate about Lenny and the boys. Stop in and see why. Soon enough, they'll be treating you like a regular, too.