Weekend Top Picks for Sept 16-18: The Music Man and More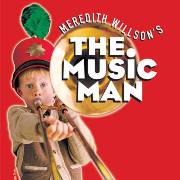 Some theater, some music, and a modernist movie. Add to that the cooler temps we're expecting this weekend and the return of pumpkin lattes. Throw in some Sauvignon Blanc and chili cheese fries (although, not necessarily at the same time), and it sounds like a perfect weekend to me.
The Music Man. It's the next-to-the-last weekend to catch Theatre Charlotte's revival of the classic Broadway musical. Can conman Harold Hill reform his ways, thanks to the love of a good woman? C'mon, what do you think? Friday and Saturday nights and a Sunday matinee. Details.
Earl Klugh. Grammy-nominated (twelve times!) Klugh, who's drawn comparisons to Chet Atkins and Ray Parker Jr., blends jazz with pop and R&B for a style often described as "jazz fusion." He's recorded more than thirty albums and counts Sergio Mendes, the Beatles, and George Benson among his influences. The composer/songwriter is also considered a guitar virtuoso. Sept. 16 at 8 p.m. Learn more here.
Architecture + Film at The Bechtler. On Friday, our friends at the Bechtler launch a new film series on modern architecture. The first film in the series is Visual Acoustics: The Modernism of Julius Shulman. Architectural photographer Tim Buchman leads a discussion after the movie (a documentary about the famed architectural photographer Shulman). Film begins at 7 p.m. in the Wells Fargo Auditorium (lower level of the Knight Theater adjacent to the Bechtler). There's a reception in the Bechtler lobby starting at 6 p.m. Tickets are $15 and include light hors d'oeuvres, a drink ticket, and access to the galleries through 9 p.m. www.bechtler.org