Weekend Top Picks for Sept 2-4: Steep Canyon Rangers, Arts Crawl, and More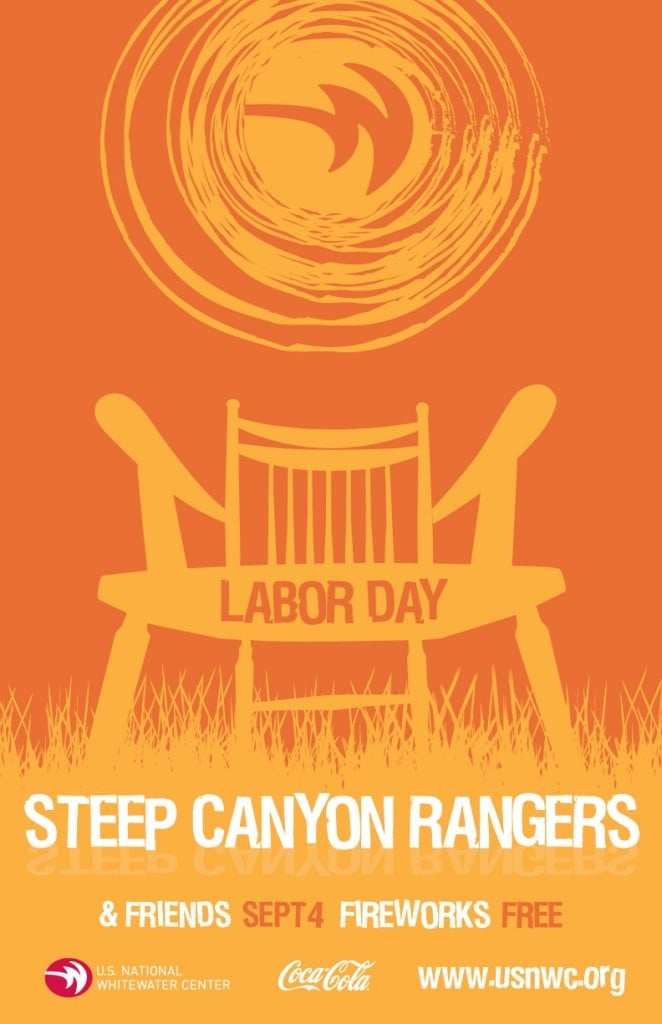 Happy Labor Day to all you laborers. And, happy birthday to me. Here's how I recommend we spend my birthday weekend.
Neighborhood Theatre's All Arts Crawl (Sept 2) allows you to acquire an original work of art on the cheap and have a good time in the process. Admission is free, and the artists get to keep 100 percent of what they earn. Watch as live art is created right before your very eyes (and then auctioned onsite). Enjoy live music and performances, and consider buying a painting, a photograph, jewelry, apparel, and more. Then, feel good about buying local. Details.
Charlotte Film Society: Hadewijch. The CFS usually packs the house at Theatre Charlotte for their Saturday Night Cine Club. So, plan to arrive early for the Sept 3 show. In this 2009 French film, a novice nun shocks her convent with a faith that borders on insanity. She's kicked out of the order, moves to Paris, and goes down a dangerous path. Through it all, she struggles with feelings that range from anger to utter devotion to God. Not your typical popcorn flick, but popcorn is available (and cheap!) at CFS events. Beer and wine are, too. Tickets, showtime.
Steep Canyon Rangers. The U.S. National Whitewater Center knows how to honor workers in these tough economic times. They're giving us a free concert. Complete with fireworks. And, not just with some untested garage band, either. The bluegrass quintet recently toured with banjo-man Steve Martin, and they've played on A Prairie Home Companion. This would be a great outing, even if there were an admission charge. But, did I mention it's free? Sunday, Sept 4. Details.
Cheers to everyone who works for a living. And, cheers to those who are trying to find work during The Great Recession. No matter what category you fall into, you deserve a break this weekend.