Weekend Top Picks for Sept 23-25: The Vibrator Play and More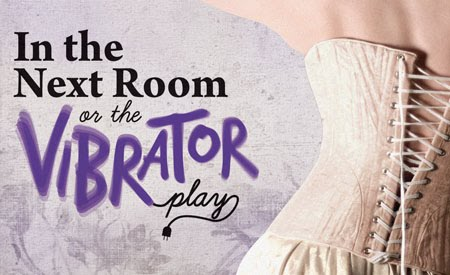 Welcome, fall! Greet the cooler temperatures and my favorite season at an outdoor festival in Freedom Park, a symphony concert, or a very stimulating comedy/drama at Actor's Theatre.
My personal best best for the weekend is my friend, Peter's, wedding. I'm sorry the reception isn't open to the public. The Heather Hayes Experience will be performing, and the daugher of superstar Isaac (Southpark's Chef) Hayes promises the same approximate number of costume changes as Diana Ross does at her shows. But, I'll also be seeing two plays — August: Osage County and The Music Man — this weekend. Cheers!
In the Next Room (or The Vibrator Play). Sarah Ruhl's play about the invention of a certain device was nominated for a Tony for "Best Drama" in 2010. The implement was actually a prescription for "hysteria" in Victorian-era women. Dr. Givings treats his patients with the new gadget in his office, while his wife is in the next room (hence, the play's title) wondering what all the excitement is about. A funny, intimate look at marriage, motherhood, and what women (and men) ultimately want. The good vibrations continue through Oct 1 at Actors Theatre. Details here.
Festival in the Park. Who doesn't love a big, crowded festival? Agoraphobics, probably. But everyone else seems to. And, this is the mother of all Charlotte arts festivals. There will be funnel cakes, of course. But, there's also plenty of art and music. Learn more.
Kenny G with the Charlotte Pops. Look who's cool again. (My parents would probably ask when he wasn't cool.) He and Bill Clinton are probably the most famous sax players alive today. Details here.
August: Osage County. It's your last chance to see the epic everyone in Charlotte is talking about. CAST is selling out its performances of the three-and-a-half-hour drama, so you know it must be good. Find out more.