Weekend Top Picks for Sept 30-Oct 2: Stigmata, Seussical, and more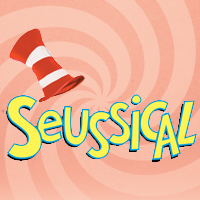 Boo! October's here (as of Saturday). Time for a new TV season, scarves and sweaters, cider, Starbuck's new salted caramel mocha, and a cornucopia of cultural offerings.
Stigmata. The little play that could moves from Cornelius's Warehouse Performing Arts Center to Spirit Square for ONE weekend only. Star of New York stage and screen, Divina Cook, appears in a play her husband wrote just for her. In the play, wealthy Carmen Ruiz wakes up in a cell with no clue as to how she got there. She must face the choices she's made in life and ask tough questions about her faith. Sept 29 and Oct 1 at Spirit Square. Tickets, showtimes.
Stephen Kellogg and The Sixers. It's never the same show twice since these guys change their set list every night. Sept 30 at The Visulite. Details here.
Seussical. Oh, the places you'll go! All the crazy creatures from the imagination of Theodor Seuss Geisel are brought to life on stage in Children's Theater's wondrous new production. Details here.
Ira Glass. No one coaxes stories out of people the way NPR's Ira Glass does. He makes ordinary people seem extraordinary. He's doing what he does best — telling stories — at the Belk Theatre at Blumenthal Oct 2. Details.