West Side Revival: Biddleville and Smallwood
The neighborhoods were once divided along racial lines. Now new and old residents are reinventing them together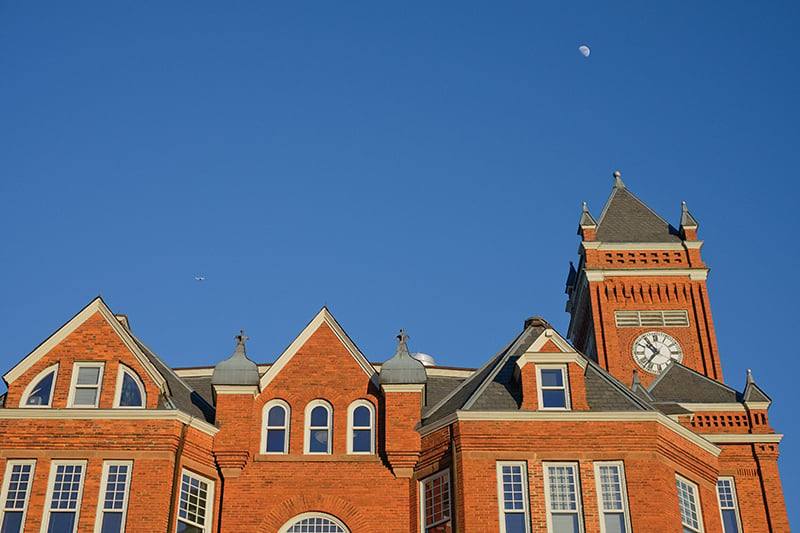 WHEN CHARLES JONES moved to West Trade Street in 1948, the street was a dividing line. On one side, to the northeast, was Biddleville; on the other was Smallwood.
Biddleville was Charlotte's first African-American community, created in the 1870s for professors at neighboring Johnson C. Smith University. It became a close-knit neighborhood of academics and their families, where soda shops, stores, and a movie theater were a short walk away.
Smallwood came after World War II, an all-white neighborhood established to stay that way: Home sale contracts prohibited African Americans from buying there. When kids on either side of West Trade played, an errant ball sometimes escaped to the other side, and those kids would throw it back.
That was about the extent of relations between Biddleville and Smallwood.
Jones would devote his life to fighting this segregation. He became an activist in the sit-in movement and Freedom Rides, which landed him in jail cells across the South, two of which he shared with Martin Luther King, Jr. One night in jail—after his seat at a Rock Hill lunch counter led him to 30 days on a chain gang—Jones determined his life's work: creating "the beloved community." This was a concept that King invoked as the goal of the civil rights movement, a community where people of all races, cultures, genders, and socioeconomic statuses lived together amid mutual respect and peace. With this in mind, Jones returned to West Trade Street in the mid 1980s, buying a house six doors down from his childhood home.
Dorothy Counts-Scoggins grew up in Biddleville, too. In 1957, she became the first African-American student at Harding High School, and photographs captured the heartbreaking scene of her arrival. A 15-year-old girl with erect posture and a stoic expression wades through a crowd of adults and teenagers who surround her, jeering and laughing. Some throw trash. Others spit.
She spent four days at Harding, enduring classmates who spit in her lunch, teachers who wouldn't acknowledge her, and hands that shoved her from behind. On the fourth day, the protests against her escalated into violence, so her parents wouldn't let her return. Her education continued in Pennsylvania. But those four days at Harding inspired her life's work for equal opportunity, and a fondness for Biddleville led her to return there in 2002.
***
Biddleville had changed since Jones and Counts-Scoggins were children. The latter half of the 20th century saw the rise of economic hardship and crime. Stores closed; streets began to feel unsafe. Biddleville and Smallwood slowly merged, first because of the 1948 Supreme Court case that barred racial restrictions in real estate contracts, then through common struggle.
Over the past decade, Biddleville and Smallwood have experien­ced a recovery. As housing trends started to favor urban, walkable areas, these neighborhoods with single-family homes in the shadow of the uptown skyline became more desirable. Many long-term residents stayed through the hard years, fighting for their neighborhoods. Now, they're joined by new faces— increasingly young professionals, largely unaware of the area's history but drawn to its location, in walking distance of uptown and the next phase of the streetcar line.
Now on a single block in Biddleville and Smallwood, you can see a cross section of life rarely visible in Charlotte. Elderly couples, sitting on porches, waving to passersby. Thirty-somethings, walking with strollers and dogs. Half-a-million-dollar bungalows beside century-old shotgun houses. Blacks and whites, singles and families, professionals and blue-collar workers. "This is literally one of the most diverse—by ethnicity, culture, lifestyle—communities in Charlotte," Jones says. "People live together, and some of the original sisters and brothers are there and still a part of the core."
While this diversity holds the promise of "the beloved community," it also creates the potential for tension. "It's definitely a prime situation for friction," says Ashley Curtis, an eight-year resident. "You don't want anyone to think that new people are coming in and trying to take over, and you don't want new people to think that everyone's so established in their ways, they don't want to do anything else."
Jones and Counts-Scoggins insist that Biddleville and Small­wood aren't just neigh­borhoods; they're a movement. To be a movement, new and old residents must forge relat­ionships, creating a future that allows them to thrive while respecting the history of the community they share. The two longtime activists were included in a group of people who revamped the Biddleville-Smallwood Comm­unity Organization three years ago. They created new bylaws, sought new faces, and encouraged older faces to return. They established a board including young and old, black and white, long-time residents and newcomers. Before the reorganization, meetings would have as few as four attendees. Now, 50 to 60 people come regularly.
Younger residents learn from veteran activists the tenets of a movement: attending City Council meetings, working with police, knocking on doors. They learn that events, such as a picnic or chili cook-off, can be powerful tools for uniting neighbors of all kinds. These residents gather supplies for their elementary school and find discounted Internet rates for neighbors who aren't digitally connected. Attendees learn that if they want change—grocery stores, safe streets, unity—they must become advocates for Biddleville-Smallwood and each other.
"In order to be able to get those kinds of things, you have to become a neighborhood and work together," says Counts-Scoggins. "We have to make them part of the movement. The movement is to bring Biddleville back."
***
ASHLEY CURTIS moved to Biddleville-Smallwood for its location; she didn't expect to become president of the community organization five years later (she stepped down this year). But after she learned its history and experienced its sense of community, she became involved. When the neighborhood hosted a movie night last May, Curtis and the board promoted it with old-school tactics to ensure that everyone felt welcome: They knocked on every door, extending personal invitations to a community screening of Annie. About 300 people came out.
Some of the newcomers don't realize what it means for Biddleville and Small­wood to form one community. Some don't even know where one neighborhood ends and the other begins. But perhaps that blurry line is a sign that the movement is working, that this historic area may achieve the vision Jones had in that Rock Hill jail: becoming a "beloved community."
---
BIDDLEVILLE-SMALLWOOD
Average home sale price in 2015: $116,270
Schools: Johnson C. Smith University, Bruns Academy Elementary School
Transportation: Site of a phase two Gold Line streetcar stop, slated to begin operation in 2019
Historic landmarks: Biddle Hall, the oldest surviving building at Johnson C. Smith University, was built in 1884. A couple of blocks away, the Dr. George E. Davis House, circa 1891, was the home of the university's first African-American professor.
---
This article appears in the March 2016 issue of Charlotte Magazine
Did you like what you read here? Subscribe to Charlotte Magazine »
---