'We've Got To Do Something'
The Dan River coal ash spill was the last straw for these two (Republican!) lawmakers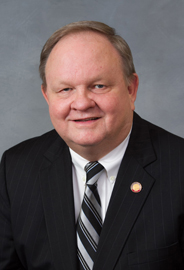 The coal ash spill in Eden is starting to take on a last-straw cast, to the point at which a pair of prominent Republican legislators are publicly vowing to push legislation forcing Duke Energy to clean out its 17 so-called "wet ponds" in North Carolina.
State Senate Rules Chairman Tom Apodaca and House Environment Committee Vice-Chairman Chuck McGrady say they will co-sponsor a bill seeking the removal of coal ash dumps like the one that ruptured Feb. 2, spewing toxic sludge into the Dan River and turning the water cloudy and gray for miles.
The two Henderson County Republicans live near Duke's coal-fired plant along the French Broad River south of Asheville, which has two large coal ash lagoons that tests show are contaminating groundwater …
"We've got the Duke facility in Arden sitting up here with 91 acres of coal ash, and it has always bothered me," Apodaca said. "When I saw the Dan River thing, I said, 'We've got to do something.' We've got to get a date certain. We can't keep kicking this down the road."
McGrady, interestingly, was the Sierra Club's national president from 1998 to 2000.
Nothing lights a fire under a lawmaker's butt quite like the prospect of disaster in his or her district, such as toxic sludge spewing into a river. It would have been nice for these gentlemen to have pushed harder, earlier, and on general principle. But we'll take what we can get.
They're in the right on this. It's past time. Any cost to Duke and ratepayers pales in comparison to the health effects and environmental cleanup costs of another spill. If Henderson County's delegation can get behind this, why can't Mecklenburg's?