What Anthony Foxx's Farewell Might Portend For the Town He Leaves Behind
This sets up all kinds of ramifications for the city, state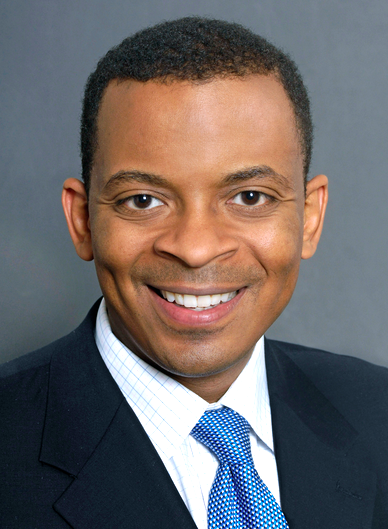 Well, now the plot emulsifies and hardens. Anthony Foxx goes to D.C. to replace Ray LaHood as Transportation Secretary. (Nice scoop by friend and ex-colleague Franco Ordoñez.) This sets up all manner of fun.
We already had a mayoral race leading up to the November election that resembles a battle scene from Braveheart, since half the damn city is running. Now, depending on when Foxx leaves office, we may have a pitched battle for the interim mayorship, which would serve as both precursor to the general and indicator of the forces at work on the ever-weirdening City Council.
Most significantly, this flips the script on the Republican-Democrat, McCrory-Foxx dynamic that's been such a butt-pain to the city since January. The federal government is, after all, one of the main sources of funding for major highway, transit, ferry, rail and airport projects in North Carolina:
Foxx could make life interesting for Gov. Pat McCrory, his predecessor as mayor and current political rival. The current and former mayors — McCrory is a Republican — have jousted in recent months over several issues, including a proposed streetcar line and funding for improvements at the Carolina Panthers' football stadium.
The biggest city-state spat remains the fate of Charlotte Douglas International Airport. Last week, Foxx fired the chair of the Airport Advisory Committee, just days before a city-paid consultant determined CLT would benefit by separating from state government and becoming an independent authority.
That process is under way. State Sen. Bob Rucho (R-Mecklenburg) backed a bill passed in February to create a 13-member regional board and authority to run the airport. The House will vote on the legislation in May, soon after receiving the city report due May 1. Foxx and council members have fumed over what they call a hurried campaign to remove the airport from city control after 80 years.
Foxx has criticized the ambitious approach of the governor and state lawmakers throughout the current General Assembly session. Soon he could have a big say in what transportation projects receive federal funding as well as the regulation of CLT hub airline US Airways. The mayor and other politicians have been frustrated by the involvement of a local US Airways executive in the campaign for the authority.
Asked about the prospective relationship between Foxx the transportation secretary and the governor and state lawmakers, Michael Bitzer, a Catawba College professor of political science, laughed and said, "About 180 degrees (different). It's going to be a new kind of awkwardness."
Less than two weeks ago, Gov. Pat McCrory and NCDOT Secretary Tony Tata announced a new formula for distributing transportation dollars where they're needed most for business. It's somewhat edifying to imagine McCrory going cap in hand to Washington to petition his successor as Charlotte mayor — a guy who is most decidedly not his best friend — for federal transportation dollars.
Or maybe Gov. Pat will figure he won't need to. We'll just have to see. I just hope they don't try a bro-hug reprise.