What are you doing New Year's Eve?
Revue offers three potential answers to the age-old inquiry.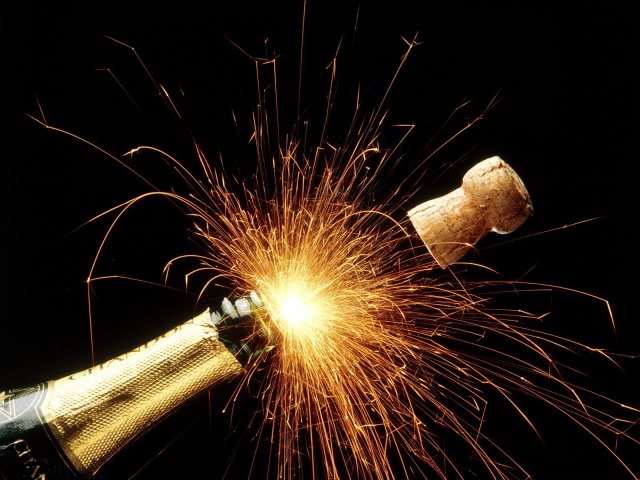 New Year's Eve plans are easy to forget about in the flurry of holiday preparations, but remember that this is the last blowout opportunity you'll have until your pesky 2011 resolutions (generally some derivative of "less food and drink") have to kick in. Don't end up on the couch with takeout and Dick Clark once again. Here are a few Charlotte's final 2010 offerings:
The Robot Johnson New Year's Eve Show
Robot Johnson, one of Charlotte's favorite sketch comedy troupes, is sparing you the possibility of having to end 2010 either a) depressed on aforementioned couch with aforementioned takeout, or b) getting misty with beer-guzzling buddies about how fast the time goes. The troupe will put on a 7:00 p.m. show at the Duke Energy Theatre on New Year's Eve, featuring the same blend of sarcastic, sometimes political, and always hilarious skits. Then, at 10:00 p.m., they'll perform the same show, but invite guest comedians on stage to help countdown to the new year.
John Tosco's New Year's Eve Variety Show
This year, NBC is featuring Lil' Wayne, Nicki Minaj, and My Chemical Romance on their New Year's Eve show. That couch just gets bleaker and bleaker, doesn't it? For a variety show that's probably a little more up your alley, head to the McGlohon Theatre for John Tosco's New Year's Eve Variety show, where Andy Williams meets Woodstock. Tosco, the force behind the Tosco Music Party, is hosting a handful of local acts including the Men In Black percussion ensemble, kid-friendly musician Billy Jonas, juggler Steve Langley, and magicians Bryan Swaringen and Scott Francis. It's a great place to take the kids for an out-of-the-box New Year's event.
First Night Charlotte
If you're looking for a citywide celebration (like the ones on TV), consider heading Uptown for First Night Charlotte, when Trade & Tryon become Times Square. Throughout many of Uptown's venues and museums, the afternoon will be packed with family-friendly activities and entertainment for absolutely no charge, and, at The Main Stage at Levine Avenue, Simply Irresistible will perform until the clock strikes midnight. Prepare for plenty of merry-making and dancing in the streets.