What Happened to Kyle Fleischmann?
It's been nearly nine years since the 24-year-old vanished after a night out in uptown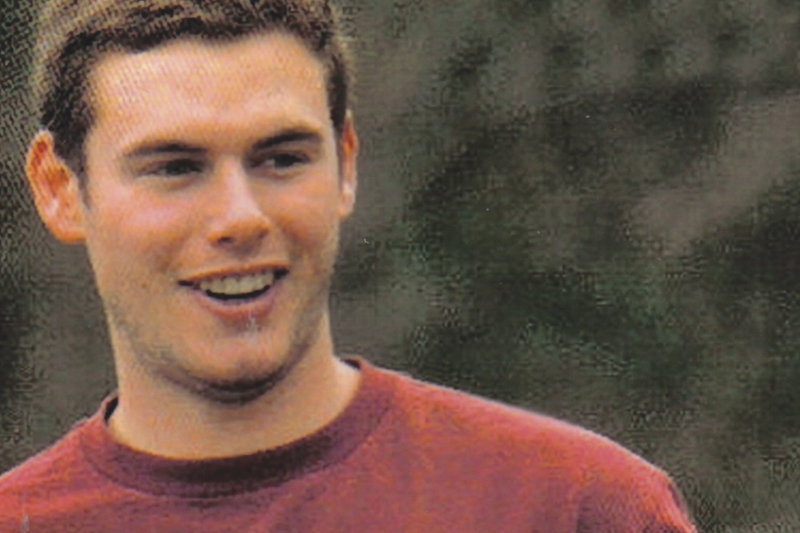 IT IS A THURSDAY NIGHT, November 9, 2007. After taking in a comedy show, Kyle Fleischmann and some friends head for drinks at Buckhead Saloon at Fifth and College streets (now Fitzgerald's). Kyle, 24, works for a healthcare recruiting agency. He is single, quick to smile, and trusts everyone.
His parents, Dick and Barbara, moved Kyle and his two siblings to Charlotte in 2000 for Dick's job with Fidelity Investments. The Fleischmanns thought this would be a good place for the kids to grow up. Kyle graduated from Charlotte Catholic High School and later Elon University. After college, he moved back to his hometown and into a south Charlotte condo with two roommates. His father says Kyle was a social person who liked to go out and have fun. He didn't have a girlfriend at the time, but he had a lot of friends.
On this cold night in 2007, Kyle's friends leave the bar between 11 p.m. and 1 a.m., according to several news accounts later. Kyle, though, stays to drink more. A surveillance camera captures Kyle dancing with a woman, who then leaves with a man police will identify as her boyfriend, and two other men. The bar's camera shows Kyle walking out alone, coatless in 30-degree weather, sometime around 2:20 a.m. on Friday morning. He apparently walks to Fuel Pizza and orders two "extreme" slices, private investigators will later tell his father. "He could eat anything," Dick Fleischmann says.
Here's where the mystery deepens. Kyle reportedly makes several calls to family and to a friend. Signals bouncing off two cell phone towers indicate he was still in the uptown area when he made the calls. Four years later, in 2011, Dick Fleischmann tells WBTV News that private investigators located a cab driver who said he noticed a white male matching Kyle's description and condition walking on North Davidson Street, headed away from uptown. The young man wasn't wearing a coat and appeared to be intoxicated. It's the last reported sighting of Kyle Fleischmann, a case that remains one of Charlotte's best-known unsolved mysteries. News outlets around the country covered his disappearance, drawn to a story that every parent or 20-something catching a cab to a favorite bar can relate to.
Nearly nine years after that night, Dick Fleischmann says that contrary to various theories and speculation that have swirled around town about the case, he believes this: It was a random crime. He believes that his son, drunk and disoriented, wandered up North Davidson Street in the middle of the night. Someone driving by spotted what seemed to be an easy mark for a robbery. That person, or persons, killed Kyle and dumped his body in what was then a construction site at North Davidson and 16th streets. "He went to the wrong side of town and he was intoxicated," Dick says.
Charlotte-Mecklenburg police declined a request for an interview, saying through a spokesperson that there are no updates or new information. Dick says he no longer hears from CMPD detectives. He doesn't know of any new leads or information. He holds no hope that Kyle will be found alive. Or that the person or people responsible for his death will be caught. Or that his firstborn will ever receive a proper burial. Dick wants to know what happened to Kyle. Or maybe he doesn't. "Part of my brain tells me what I don't know may be in my best interest," he says.
Dick, originally from New York, last saw Kyle a day or two before he disappeared. They had lunch at Arthur's at Belk in SouthPark.
Dick and Barbara Fleischmann left Charlotte in 2010 and moved to Hilton Head, South Carolina, then to Florida, where they live now. Dick still works with Fidelity Investments. The Fleischmanns have nothing against Charlotte. Barbara remains close to friends she made through KinderMourn, a nonprofit group that counsels parents who lose a child.
Still, it's not easy.
"When someone says Charlotte," Dick says, "I get a sick feeling."
Ken Garfield is a writer in Charlotte and works as director of communications at Myers Park United Methodist Church. He is the author of Billy Graham – A Life in Pictures. He also writes obituaries.