What Now For East Charlotte?
The shaky Eastland Mall plan collapses, and other sorrows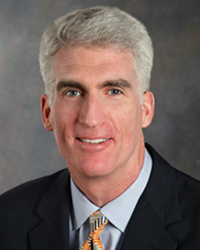 Assorted matters:
Well, this kind of sucks—not because the movie studio idea was a great one but because East Charlotte was desperately in need of something (from the Observer):
A plan to remake the Eastland mall site into movie studios appears dead after the city of Charlotte Thursday recommended against signing a five-month extension with the developer, Bert Hesse.
The City Council's economic development committee met Thursday for an update about the Eastland project, but there was little new information about the project's financing and no more detailed information about how much the studios would cost.
Council members criticized how Hesse's Studio Charlotte Development has worked with the city over the last six months, when it had an exclusive window to reach an agreement on Eastland.
And Hesse conceded the project is in jeopardy.
"I won't say it's dead, but it's on life support," Hesse said after the meeting.
City staff said Hesse contacted the city this week and asked for an extension. He also asked that the city split the cost of some environmental and utility planning work for the 80-acre site. Hesse said after the meeting the city's share would be about $150,000.
The city's economic development director, Brad Richardson, recommended against both the extension and helping for the study.
No formal action was taken Thursday. But it appears the committee will vote on March 20 to sever ties with Hesse, leaving the Eastland property in limbo …
The city also wanted more details about how Hesse would finance the project. Hesse said Thursday he had a new investor, but that party wanted to remain anonymous, for now.
Pat Mumford, who heads the city's Neighborhood and Business Services department, said the city didn't necessarily need information on Hesse's new partner.
"We understand why a development group doesn't want to share," he said. "What we're challenged with is not having enough (financial) information. We haven't seen any further information."
OK, no one ought to be surprised that this fell through. It was a dubious project to begin with, and Mr. Hesse clearly isn't a guy on whom the city needs to pin its hopes for the entire east side.
But the fact that it did, for a while, indicates just how desperate city officials are to get something going in East Charlotte, and how hard it's going to be to find a project or projects that will turn the 80 acres of gray slab at Central and Sharon Amity into a tax producer. As long as that property stays undeveloped, East Charlotte will stay largely stagnant—a real shame, since it's an ethnically diverse area rich in potential.
Surely somebody can find a use for the property. But who, and what?
Two people were shot Sunday at a hotel party after the CIAA Tournament. A lot of people had opinions to share about this on Facebook and what not, and I'll let you imagine what those were. (Hint: "thugs.")
So thanks to WBTV for doing some actual journalism on the subject. Uptown hosts an even more crime-ridden festival every May: Speed Street. (Video below.)
WBTV 3 News, Weather, Sports, and Traffic for Charlotte, NC
But what do you expect when you invite those people into our community?
Just passing this on, from Esquire's Charlie Pierce. It's a dispatch from CPAC, and it touches on a deep ideological and philosophical issue (emphasis mine):
To get the real flavor, however, you have to go out and watch David Silverman chatting around with a delegate from North Carolina. Silverman is a conservative. He is also the president of the American Atheists. On CNN a while back, Silverman said that the Christian Right should "feel threatened" by his presence at the conference. That cost him and his organization its booth in the great wingnut trade show in the convention center. Today, his conversation with the delegate beaches itself on the issue of abortion, as so many political discussions do.
"There are some atheists who are opposed to abortion, so I'm not going to disagree with you on that," Silverman said. "Gay marriage, death with dignity, all of the social issues, evolution in the science classes, this is all strictly separation of church and state."
"If you reconsider that question of life, you would have a lot more people listening," said the man from North Carolina. "You see people arguing that it's not life, I'm not there. The other side says you can't take eagle's eggs, but you can have an abortion."
"This is a very religious gathering, but there are a lot of atheists here," Silverman said later. "A lot more than I expected. I'm getting a lot of thank you's. If conservatives want more votes, they need to solicit the growing portion of the community, not the shrinking portion. You're losing people when you say that creationism should be taught to my kids, taught to other people's children, in the public school. That's mythology. That's not what should be taught. That makes the rest of conservatives look bad. School prayer? Out. Why in the world is there prayer in schools? Why in the world do they have to make other people's children to pray? That's not conservatism. That's theocracy. Conservatism is that government stays out of lives. It means government doesn't go into the doctor's office or into the bedroom. That's big government. And I'm here to say that that's big government, and it should be dumped."
He went off down the corridor again, stopping every now and again to talk to people he will never convince.
That's one of the main problems with defining liberals as worshippers at the altar of big government and conservatives as defenders of "freedom." The difference, in the broadest terms, is this: Liberals view matters of conscience and morality—abortion, sexuality, religion—as deeply individual, government-free zones, and economic matters as collective, something government should regulate.
For conservatives, it's the opposite. They're fine with big government—as long as it governs the right things and stays out of their checking accounts. It wasn't always this way. Barry Goldwater was what you might call a "true conservative," and while I'd never support someone like him, I admire his consistency and intelligence. But there's no Goldwater in the GOP today. How come?