What To Do In Charlotte This Weekend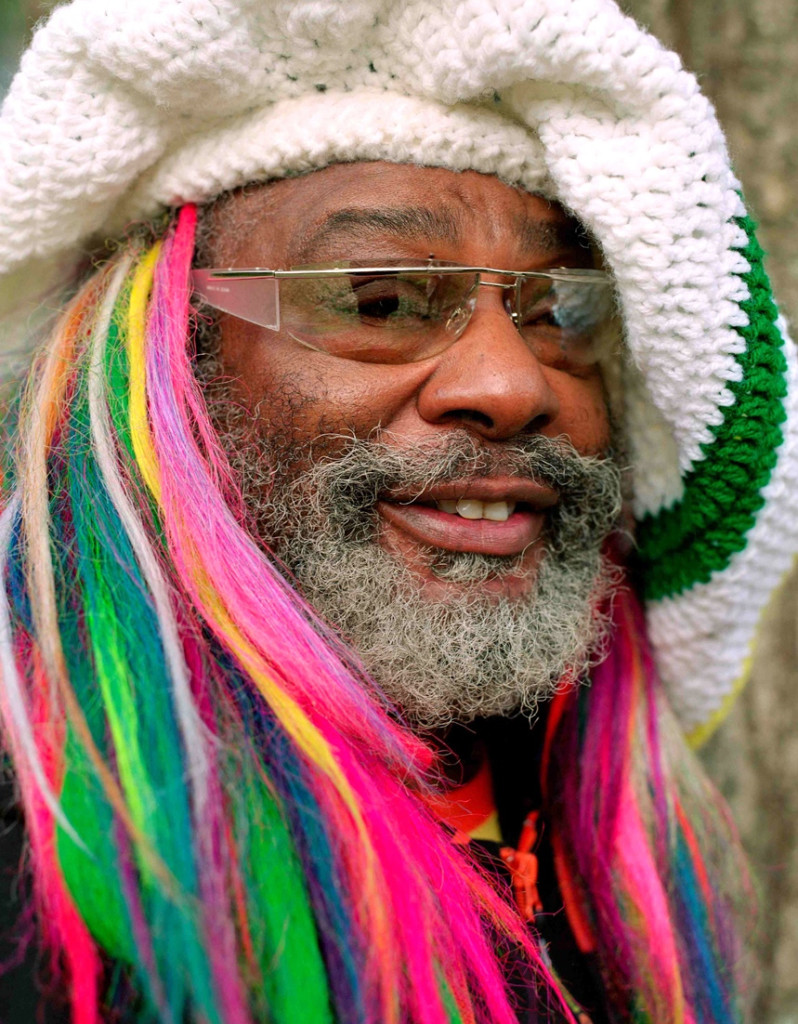 It's another weekend jam packed with stellar events. Charlotte has the grandfather of funk George Clinton playing Friday night and four plays that were finalists or won a Pulitzer Prize on stage all weekend long.
So, if you've got the time, Charlotte's got something for you.
Friday
George Clinton & Parliament Funkadelic
The father of funk, powerhouse of Parliament, and Kannapolis native will tear the roof off of Charlotte when he stops in for a one-night-only concert. He's a Rock and Roll Hall of Fame inductee who has five decades of experience leading some of the funkiest bands in history. $35-$60. 8 p.m. Neighborhood Theatre, 511 E. 36th St. 704-358-9298, neighborhoodtheatre.com.
Jazz at the Bechtler: Rick Simerly
This trombonist has played with some of the greatest jazz musicians in history. He'll join the Ziad Jazz Quartet to perform classics like "The More I See You" and "The Very Thought of You." Free to members, $12 non-members. 6 p.m. Bechtler Museum of Modern Art, 420 S. Tryon St. 704-353-9200. bechtler.org.
Classics: Brahms Symphony No. 3
Larry Rachleff will conduct the Charlotte Symphony in its performance of one of Johannes Brahms's most famous symphonies. $23.50-$83.50. 8 p.m. Belk Theater, 130 N. Tryon St. 704-372-1000, charlottesymphony.org. Friday and Saturday
Saturday
Jewish Film Festival
The ninth-annual festival will feature 12 films showcasing Jewish culture, plus an opening gala and early-childhood program. $85 for a festival pass. Sat, 7:30 p.m.; Sun, 3 and 7 p.m.; Tue-Wed, 7 p.m. Various locations. 704-554-2059, charlottejewishfilm.com. Begins Saturday and continues through March 17.
Rise Above
The life of a Tuskegee Airman, America's first all-black flying squadron, was a difficult one. Fighting prejudice at home and enemy planes abroad, the men still showed class and dignity to become one of the best flying forces in the U.S. Army Air Corp. The movie Rise Above which will be shown inside a 53-foot long customized trailer with a 160-degree panoramic screen, captures the struggles of these pilots and the 10,000 other black men and women who trained to support the pilots on the ground. The movie will also give you a chance to see what it was like to sit inside a P-51C Mustang fighter plane mid dog fight. $12 for adults, children 18 and younger get in free. 10 a.m. to 5 p.m. Carolinas Aviation Museum, 4672 First Flight Drive. 704-997-3770, carolinasaviation.org.
Sunday
An evening with Bill Maher
The acerbic and sometimes acidic host of HBO's political roundtable discussion show Real Time with Bill Maher will visit Charlotte to perform a one-night stand-up set in which he will discuss politics, religion, news, and anything that irks him at the moment. $39.50 and up. 7 p.m. Belk Theater, 130 N. Tryon St. 704-372-1000, carolinatix.org.
All Weekend
All The Great Books (Abridged)
(March 1-9) Remember all of those classic books you were supposed to read in high school but didn't? These actors don't either. But that won't stop them from re-creating the exploits from 86 classic pieces of literature in 90 minutes in this comedy. $10. Fri-Sun, Tue, 7:30 p.m. Wine Up, 3306-C N. Davidson St. 704-372-2633, carolinatix.org.
Wit
This Pulitzer Prize–winning Margaret Edson play about a poetry professor going through experimental cancer treatments is a study on the nature of research, life, and intelligence. The one-act play has been showered with awards since it first appeared Off Broadway in 1999. $20. Thu-Sat, 8 p.m.; Sun, 2 p.m. Davidson Community Players, 307 Armour St., Davidson. 704-892-7953, davidsoncommunityplayers.org.
The Elaborate Entrance of Chad Deity
Everyone knows professional wrestling is fake, but what happens when your in-ring character is not just a cartoon villain? A 2010 finalist for the Pulitzer Prize for Drama, this tale of politics and race in wrestling is rooted in the reality of sports entertainment, where good judgment and taste don't always prevail. A veteran pro wrestler recruits a charismatic Indian American kid to be his partner in hopes of raising his own profile in the company. But his boss's plan for the new tag team to portray terrorists could spell career suicide. $18-$28. Thu-Sat, 8 p.m.; Sun, 2:30 p.m. select matinees. CAST, 2424 N. Davidson St. Suite 113. 704-455-8542, nccast.com.
The Whipping Man
A Jewish Confederate soldier returns home after the Civil War and finds his house abandoned, with only two of his former slaves remaining. As they celebrate Passover together, the irony of their situation and the strain of their shared history come to a head in this tense drama. $26-$31. Wed-Thu, 7:30 p.m.; Fri-Sat, 8 p.m. Actor's Theatre of Charlotte, 650 E. Stonewall St. 704-342-2251, actorstheatrecharlotte.org.
How We Got On
Set in the late 1980s, this story traces the origins of hip-hop from the perspective of three suburban Midwestern kids. A live MC provides the history lesson as a coming-of-age tale is born out of the beats of boom boxes and the co-opting of urban culture. $18-$28. Fri-Sat, 8 p.m.; select matinees. CAST, 2424 N. Davidson St., Ste. 113. 704-455-8542, nccast.com.
The True Story of the Three Little Pigs
A fresh twist on the age-old bedtime story puts the Big Bad Wolf on trial and asks what really happened: Did he huff and puff and blow those houses down? The audience plays the jury as the Tarradiddle Players take on the madcap rock musical, based on the book by Jon Scieszka. $20. Fri, 7:30 p.m.; Sat, 11 a.m. and 1 p.m.; Sun, 2 p.m. McColl Family Theatre, 300 E. Seventh St. 704-973-2828, ctcharlotte.org.
The Red Badge of Courage
Stephen Crane's book, which has been required reading for nearly every elementary school student, gets a hip-hop revamp in this update to the novel about war, redemption, cowardice, and death. $18. Fri, 7:30 p.m.; Sat, 3 and 7:30 p.m.; Sun, 2 p.m. Wells Fargo Playhouse, 300 E. Seventh St. 704-973-2828, ctcharlotte.org.