What to Expect at Summit Seltzery, Opening in September
Kristin Cagney opens Charlotte's first seltzery, one of the only taprooms of its kind in the U.S.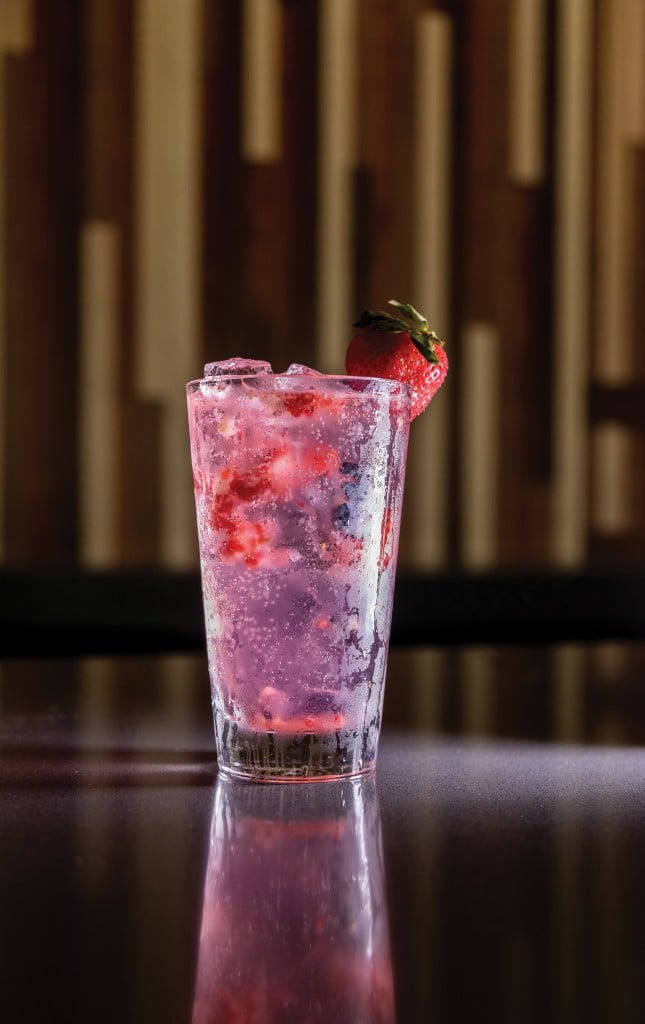 Three years ago, Kristin Cagney sat poolside, sipping spiked seltzers with friends, when she joked that she wanted to open a seltzery. "But my friends were like, 'Do it,'" the 29-year-old Illinois native says with a laugh. She did some research and learned about the huge market for bubbly beverages. "White Claw alone did billions last year. I don't think it's a trend drink. I think it's here to stay."
Cagney developed a taste for seltzers during the decade she spent in Colorado. "I'd reach for it on the boat or when I went skiing," she says. "On hikes or ski trips, you don't want a heavy beer. But if you have a few seltzers, you can still get back to the slopes." After three years working in wealth management at Fidelity Investment, she had what she calls her "quarter-life crisis" and quit her job to move back to Lake Norman, where her parents live. In 2016, she enrolled at UNC Charlotte to pursue her MBA and wrote the business plan for Summit Seltzery.
But she struggled to secure a loan when lenders didn't understand what a seltzery was. As of July, only two hard seltzeries operated in the United States—one each in Colorado and Washington. "We're the only one to start as a seltzery from the ground up and buy all seltzer equipment," she says. "The others all started as breweries." Cagney ultimately decided to make it a family business—her mother is her CPA, and her father is an investor—and plans to open in Wesley Heights (2215 Thrift Rd., Ste. B) in September.
Summit brews in-house using a fermentation process. Guests can choose from 14 flavored hard seltzers of varying ABV on tap, as well as craft seltzer cocktails, non-alcoholic seltzer, wine, local beer, and bar snacks.
The 3,880-square-foot space has seating for 64 in the taproom and 32 on the patio, plus activities like shuffleboard, badminton, and foosball. Once gatherings can safely resume, look for an attached 750-square-foot event space for yoga and fitness classes, silent disco parties, and charity events. (COVID-19 restrictions mean Cagney will have to scale back those plans.)
For the best seltzer, Cagney says, it's all about how you ferment the yeast. "We focus on a really clean base because the littlest bit of yeast residue can throw off a seltzer," she says. "Once you have that base, you make the flavors."
With garnishes like rosemary, mint, and basil, a seltzer cocktail at Summit has more personality than a glass of club soda. You have the basics like citrus and berries, which Cagney likens to lagers and pilsners, and more unexpected flavors like juniper, fennel, and cucumber. "We're pioneering this, so there's nothing tried and true yet," she says. "What's the staple going to be? What small batches will we have? We'll just ride the wave until we find what works."
She had to remain flexible with her opening date due to COVID-19, but after months of home confinement, she knows people are ready for this. "It took awhile to get where I am now. There were hiccups with the loan, the permitting, and when we finally got to construction, the coronavirus hit," she says. "But I can pivot. I've been adapting this whole time."