What's Happening: Cyber Monday Sales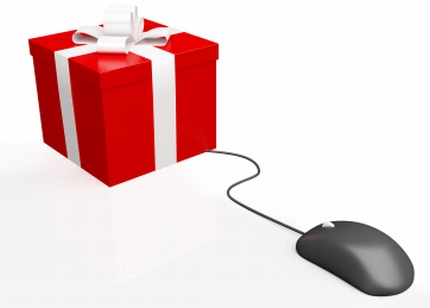 To those of you that braved the crowds, the cold and the early hour last Friday, I applaud you. Me personally, I slept. Just my way of keeping the universe balanced. That's also why I sat around on my butt and read a book on Thursday morning… to balance out all you crazy people who ran 5Ks and half-marathons. You can thank me later.
Anyway, today is my kind of shopping day: the kind that can be done in your pajamas. It's Cyber Monday, which means your inbox will be crammed full of emails from all the stores you've ever visited in your entire adult life letting you know about all the great deals you can score on their website today.
Here are the ones that were in my inbox this morning, in case you didn't get them:
– Apple is offering some discounts on their high-end accessories for your Mac, iPod and iPhone. Also free shipping on everything they sell.
– Crate & Barrel will take 15% off your purchase if you enter "SAVE15" at the checkout. Also free shipping on everything on the site.
– Banana Republic is offering 20% off if you enter "MONDAY" at checkout. Ditto on free shipping. The same deal applies to all the family brands: Piperlime, Old Navy, Gap, and Athleta.
– Give Simple has some adorable gifts and stocking stuffers that are temporarily marked down to $9.99
– Macy's is offering an additional 25% off their clearance items online, and free shipping for any purchase over $75 if you enter "CYBER" at checkout.
– Nine West has doorbuster deals (which are going fast) and markdowns up to 50%, as well as free shipping on any purchase.
Got a great online deal you want to share with the rest of us Shop Talk Shoppers? Link it in the comments and I'll enter your name to win a holiday treat from a local Charlotte store!
Happy Clicking!