What's Happening: Heather Hawkins Trunk Show at Avalilly's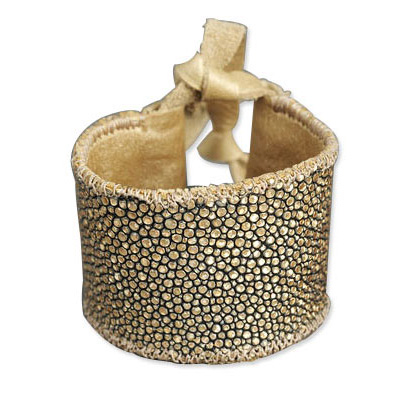 We've seen her fab bags and clutches on the pages of Glamour, InStyle, Lucky and the like, and we've seen them dangling from the wrists of fashionable faces, like Paris Hilton and Kim Kardashian. But now we can see Heather Hawkins' must-haves on Avalilly's shelves. And it's only fitting; though her line has launched in LA, Hawkins hails from the Queen City.
To kick off this posh, new spread of designer pieces (which features all American-made treasures, like weekend totes, colorful clutches and handbags, and a bevy of bracelets in luxe textures, like lambskin, snakeskin, lizard and stingray leather), Avalilly's will be hosting a trunk show from 4-7 p.m., today. Think: drinks, an on-location stylist prepared to layer your hair with feather extensions (in case you really get into the LA spirit), AND 25 percent off of all Heather Hawkins items. Price points start at $20-30.
The party doesn't end tonight; you'll see Heather Hawkins' hauteness showcased at Avalilly's through Saturday. 21341 Catawba Avenue, Cornelius, NC; 704-987-0037
Jot down a couple can't-leave-withouts:
–The "Love Is" Clutch: "It's one of Kim Kardashian's favorites and one of mine, too!" says owner Emily Haggart. "The perfect bag, it's easy, and you can wear it day to night."
–The Stingray Bracelet: "I love how I can wear this bracelet with so many different things, and with ties to fit different wrist sizes, it feels like a custom fit," says Avalilly's sales associate Molly McGinnis.
–The Triple Rivet Leather Bracelet: "I love chunking this bracelet with other leather wrap bracelets," says sister store Fresh's Elizabeth Upchurch. "This one always stands out among the rest!"