What's Happening: Isabella's Annual White Sale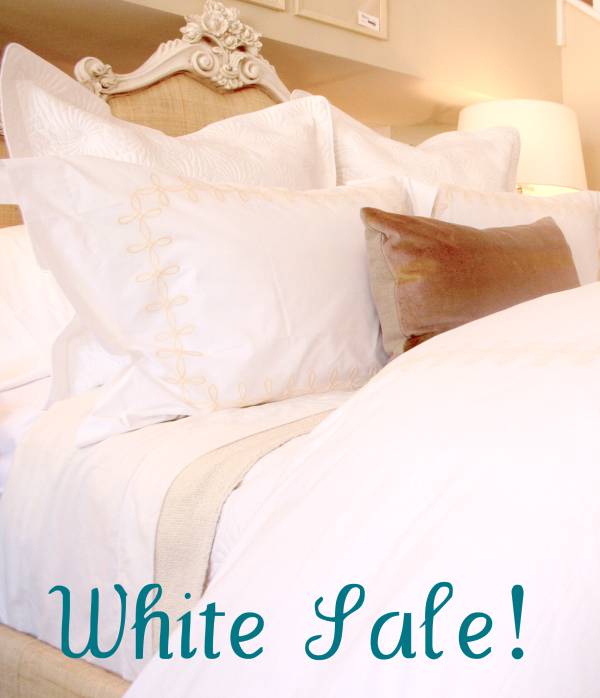 While I'm not really a fan of the laws of Labor Day ruling out white fashion, I'm certainly glad that these "rules" carry no relevance in the realm of home décor. So, starting tomorrow, August 24, through Saturday, August 27, celebrate your bed wearing white all year long with Isabella's annual White Sale. The whiteout extravaganza includes all bed linens, bath towels, rugs and shower curtains on lines like Matouk and Homesource for 20% off.
Be sure to stock up on a few regular price but must-have pieces, like Nest candles by Laura Slatkin, Gianna Rose soaps, bamboo picture frames and inspirational coffee table books.
If you can't make it over to 715 Providence Rd (704-377-4919), rack up on your white online. Just type in the code WHITESALE when checking out to secure your savings!