What's Happening: New Year's Eve 2009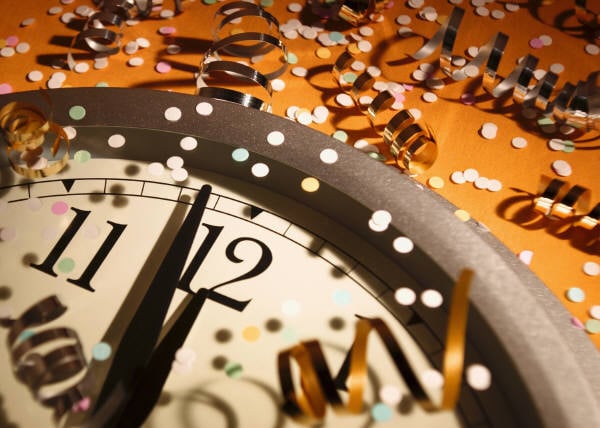 Howdy Shop Talkers!
I hope you all had a fabulous holiday. Mine was filled with sartorial surprises (including a pair of knee-high grey suede boots from Steve Madden that I have been coveting for MONTHS), so I am one happy girl.
Now that the season of shopping and giving has passed, it's time to focus on finding the right outfit for starting off the New Year! Whether you are going to be hanging at a house party, dressing in black tie for something swanky, or bundling up and heading uptown for First Night, I want to wish you the very best! I am delighted to be heading into 2010 with all of you.
Now, here are some tid bits that might help you make your plans for the last few days of 2009 and the beginning of 2010!
– On Thursday, Dec 31 from 6 to 10 a.m., McDonalds will be giving away free biscuits and coffee (mochas… mmm) in The Square at Trade St. and Tryon St. That takes a bit of the edge off from having to go to work on New Year's Eve, doesn't it?
– All day and all night long on the 31st, there are tons of activities, live music and performance acts, food vendors and more that will be all over uptown as a part of First Night Charlotte. Families will find plenty to do during the afternoon and early evening (don't miss the kids dance party at ImaginOn. Tons of fun and a great way to tucker them out!) , and there is a "Kids Countdown" happening at 7 p.m. Adults can stick around for the real thing (and a lot more partying) at midnight. A few more "don't miss" events: aerial dancers performing in the Wachovia/Wells Fargo Atrium, and David Garibaldi, who is credited as being a "performance painter". Now come on, that is intriguing.
– What better way to kick off 2010 than to explore the newest addition to Charlotte's art scene! The Bechtler Museum of Modern Art officially opens to the public on Saturday, January 2nd. A ribbon cutting and public remarks by Mayor Anthony Foxx will occur at 11:40 a.m. following by the opening of the museum doors. It will be open until 5 p.m.
– Best of all, this Saturday, January 2nd, public smoking is officially BANNED in North Carolina. I happened to be living in Chicago when a similar law took effect there, and let me tell you – it's like a whole new world. Suddenly bars, restaurants, and music venues you would have never considered hanging out in become available to you. Your social life expands exponentially. And, needless to say, the most important side effect of all takes place in your wardrobe – never again will you have to think twice about wearing your favorite new sweater out on the town because you know it will end up smelling like an ash tray. When I raise my glass of champagne to the sky at midnight tomorrow, I won't just be toasting the new year… I'll be toasting a whole new era of fashion possibilities.
* A note to smokers. I am sure some of you are nice people. Perhaps you can consider this ban an excuse to buy a cute new coat to wear while you stand outside to puff. Silver lining!
Enjoy your foray into the New Year, Shop Talkers. I'll see you here again on Friday where we shall return to our regular post-holiday schedule of talking about stores, sales, styles… all with a bit of Shop Talk sass.
Miss me already? Then follow me on Twitter (@jenntgrab) and tweet at me to let me know what the best thing was waiting for you under the Christmas tree this year. I'll enter your name in to win a price from the Shop Talk box-o-goodies!