What's Happening: Pop-Up Shops Crop Up for the Holidays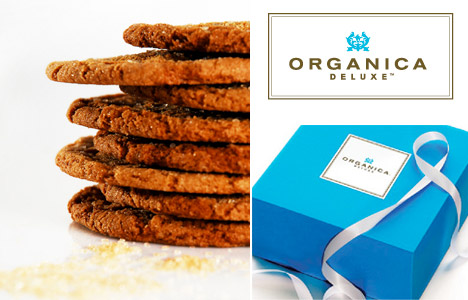 *** INSTRUCTIONS FOR USING THIS BLOG POST*** For maximum effectiveness, forward the link to this post directly to any men who might be responsible for purchasing anything for you this holiday season. Should the desired effect not occur, re-send twice daily so as to avoid any possiblity that they didn't see it in their inbox.
Attention all husbands, brothers, sons, boyfriends, fathers, and any other male shoppers: We really couldn't be making this any easier for you. In the last week and a half, two pitch-perfect pop-up shops have appeared on the Charlotte retail scene. What's a pop-up shop? It's a store with in a store – it's a pairing of two complementary brands or products in one location so that while you are buying something from one vendor, you can easily and effortlessly peruse the offerings of the other without even having to move your car. In other words: pop-up shops are the greatest thing that has ever happened to the male shopper. Now your holiday shopping can be over twice as fast, and you don't even have to wonder if what you are buying is good enough for your girl because I am giving these pop-ups the Shop Talk Stamp of Approval right here and now:
Organica Deluxe Pop Up at Poole Shop: Now Through December 24
Organica Deluxe is a fabulous eco-friendly, locally-owned company who normally only sells their wares online (at www.organicadeluxe.com). But for a few brief but beautiful weeks, their best-sellers will be available for purchase inside the stylish interior of the Poole Shop at Morrison. You can even order Organica gifts online and arrange to pick them up at Poole Shop and skip delivery and shipping charges (I know, right? Amazing.) Need a few hints as to what you should buy? We recommend the ginger cookies, the salted dark chocolate caramels, and Danya Decker candles. Oh and don't forget to splurge on denim, a dress, a fab bag, or killer accessory from Poole Shop while you're picking up your order.
Charlotte Jewelry Designers Pop Up at I.C. London: Now through December 31

First luxury fashion paired with organic treats and now jewlery paired with lingerie? Seriously guys, they are doing all the work for you here. Tell the talented sales associates at I.C. London what kind of woman you are buying for, and they'll lead you right to the perfect robe for mom, loungewear for sis, or sexy bra and panties for that girlfriend you're so crazy about. Then, take a few minutes to head to the space right next door and peruse the shiny, sparkling offerings from 16 of the city's best local jewelry and accessories designers. Nothing says I admire you/I love you/I adore you like something gorgeous to hang around her neck and something soft to snuggle in. *Note – this pop up shop is located next to I.C. London at their Ballantyne Village location!