What's Happening: Project Give & Take at The Pink Hanger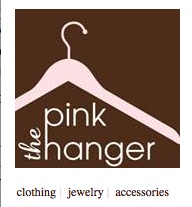 Shopping already makes me feel pretty good (my psychologist husband says it has something to do with instant gratification), but this Wednesday-Saturday shopping at The Pink Hanger will make you feel even better.
Why? Because for every gently used clothing item you bring in (to be donated to Crisis Assistance Ministry) you'll get 20% off of a new item from the store! This is the perfect opportunity to pick up that perfect dress for your office holiday party, or that gorgeous sweater, or that killer necklace, or that fabulous bag (somebody stop me!).
So raid your closet for a dress, top, pair of pants, sweater or coat that you just never wore as much as you thought you would and get it on over to The Pink Hanger and claim your 20% discount!
For more info (and details on their kick off party on Wednesday night) go here.