When "Like" Turns into "Must-Have"
Have you ever bought something using only social media?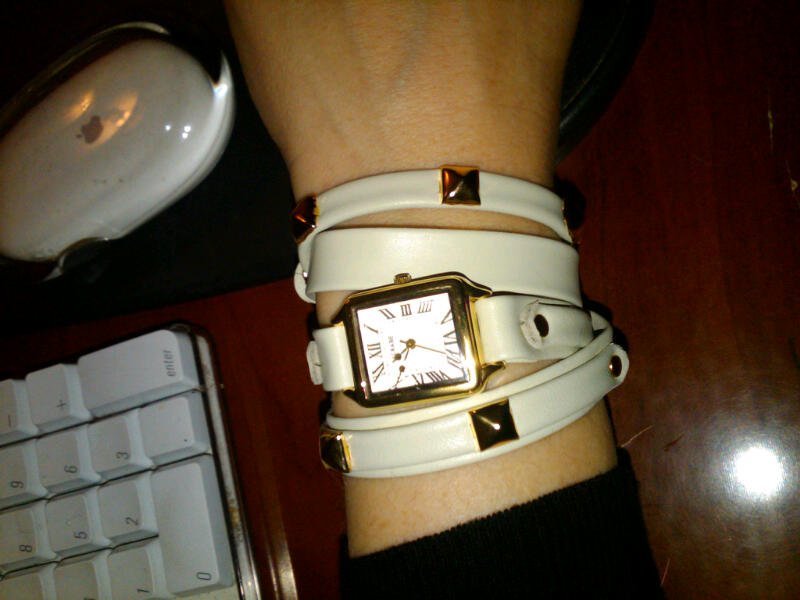 Last week, I experienced a whole new kind of shopping euphoria. I found, bought, and was delivered a new watch using only social media. On Wednesday afternoon, I was idly surfing Facebook when Monkee's of Lake Norman posted their product of the day… a small rack of ADORABLE wrap-strap watches in two perfect colors. I've been looking for a wrap-strap watch for months, and these were just rock-and-roll enough to add something new to my wardrobe, but just neutral enough to be worn every day. I "liked" the post on Facebook, and sent them a comment asking how much they were. Seconds later, I had a Facebook comment reply, "They are $36." From there, I tweeted at Rachel Sutherland. She lives infinitely closer to Davidson than I do, and also makes frequent trips into CLT proper. I asked if she'd be willing to pick up a watch for me and we could do a drop next time she was in town. A few tweets and emails later, the deal was done. By Friday afternoon, I had my new watch.
Has anything like this ever happened to you? Because it basically rocked my world off its axis. I have never had quite such an appreciation and affection for the weird world of social media as I do today as I look down at my watch-wrapped wrist.
Share your story of social media shopping, or suggest a store or person that you think does a great job using social media to promote retail and you will be entered to win a wrap-strap watch of your own from Monkee's of Lake Norman! You can share your story or give kudos in the comments below, on Twitter (@jenntgrab), or send me a message on Facebook (www.facebook.com/jgrabenstetter)!