Where Are They Now?
Find out where your favorite local TV or radio personality is now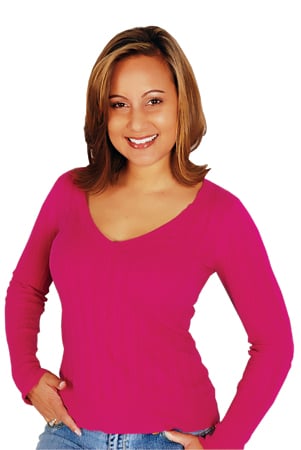 You turn on the local news station or radio show one day and your favorite personality has seemingly vanished as if he were never there in the first place. That's how it is in the contract-renewal world of broadcasting, but it seems to have hit many of Charlotte's most prominent media figures hard over the past year. Some have taken their careers to new heights, others have reinvented themselves, and one or two are still looking for the next thing. So where are Brotha Fred, Vince Coakley, Mark Mathis, and a slew of other on-air personalities? We found out.
96.1 FM A.M. Mayhem alum Jacinda Garabito was let go from her cohosting gig in spring 2010, leaving fans missing her "Jacinda with the Sleaze" segment. Lucky for her, six months later she was hired as a traffic reporter for WBTV. You can see her each day beginning with the
4 p.m. newscast. wbtv.com
The Ace & TJ Show built a loyal following in the mornings on KISS 95.1 FM for thirteen years. But in May, after not being able to agree on contract terms with the station, Ace & TJ signed off Charlotte radio. Thousands of local fans continue to listen to the show online, however, and from their Charlotte studio, they're still syndicated to more than a dozen stations around the country. It's rumored that Ace & TJ will return to a Charlotte radio station once their six-month noncompete clauses end. acetj.com
Charlotte native Heather Childers, who anchored the evening news for News 14 Carolina for eight years, hit the big time last fall when she was hired as a reporter and fill-in anchor for FOX News Channel in New York. Sure, she adds to the long list of attractive blondes on Rupert Murdoch's conservative network, but she has nearly twenty years' experience and the Chapel Hill degree to back it up. In August, Childers was named co-anchor of FOX's weekend show, America's News Headquarters. foxnews.com
Longtime WSOC anchor Vince Coakley left his job in summer 2010 and spent the next several months getting more involved with his church's ministries, including leading rebuilding efforts in Haiti. In June he returned to Charlotte's airwaves, though this time in the form of radio, as he replaced Tara Servatius on WBT 1110 AM to host the 3-6 p.m. slot. No longer confined to a teleprompter, Coakley isn't shying away from controversial or political topics. wbt.com/vince
Wacky weatherman Mark Mathis was fired as cohost of FOX News Rising at the end of August 2010, leaving FOX Charlotte for the second time. Mathis, whose antics have made him a YouTube star, landed a gig out west on Good Day Sacramento for the CW affiliate by the end of the year. But he lasted only four months there and was let go in March. He still lives in California and is pursuing an acting career.
You probably saw Tonia Bendickson, who anchored WBTV newscasts for ten years, more than your neighbor. But last September she left the news business behind, saying she wanted to reprioritize her life. Seeking a schedule that would allow her to spend more time with her two young boys, she joined the staff of Elevation Church, the fastest-growing church in the city, to work as coordinator for the Blakeney campus. She's also the church's communications director. tonia bendickson.com
Brotha Fred (birth name Christopher Frederick) moved his popular A.M. Mayhem morning show from 96.1 FM in Charlotte to Chicago's 103.5 KISS FM in January, taking David L. (Livingston) with him and adding Chicagoan Angi Taylor to the team. You can still hear BroFro in the morning here in syndication, and it continues to feature a good deal of local commentary. brofro.com