Where Are They Now?: Jay Thomas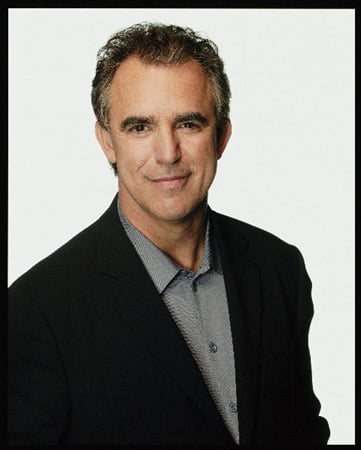 For a moment, Jay Thomas ponders the interview's theme.
"Where are they now?" he says, sounding amused. "Well, f—, I'm right here."
Actually, Thomas seems to be everywhere. He's just wrapped up his regular Friday gig hosting Howard Stern's 7 to 10 a.m. slot, during which the topics ranged from sex ed for teens and mac-and-cheese-induced bowel trouble to how a woman's love handles saved her life. He also has his own show on Sirius every afternoon from Monday through Thursday. And to squeeze in all the air time with the rest of his schedule, which includes TV and movie roles, he uses studios across the country: in Los Angeles and New York, and also in Charlotte, where Thomas has kept strong ties since cutting his teeth here in the 1970s as a freewheeling morning jock on BIG WAYS-AM.
Thomas, sixty-two and married with three kids, says he did some of his most inventive radio in Charlotte, creating an early (and still FCC-friendly) version of the shock jock who pranked his competitors, bluntly criticized public figures, and even launched his own mayoral campaign.
"I was twenty years old and just wild, and would say almost anything," he says.
The station supported Thomas throughout, even putting up billboards featuring his face on a dollar bill and the slogan "The best candidate money can buy" during his gag run for mayor (proposals included making every road one-way and downhill to combat the gas shortage, and turning the struggling convention center into a massage parlor). John Belk, the sitting mayor, even came on the show to give an endorsement.
Thomas had a hard time sitting still, though. "I would have stayed in Charlotte and probably ended up being a radio owner," Thomas says. "But I kind of knew I wanted to pursue something else." So he moved to New York for a new radio gig. Each day after his morning show, Thomas headed into Manhattan to jump-start his acting career.
"I put together a phony résumé with all these credentials. Whatever play I did in high school in New Orleans, I made it the Shakespeare Festival, or something like that," Thomas says. "If someone asked did I know the Jay Thomas on the radio, I'd say, 'Yeah, that weirdo, he's got my name.' I wouldn't even admit it was me." After a few years of stand-up comedy and auditions, Thomas landed a guest spot on Mork & Mindy, a show he'd never seen, and ended up doing seventeen episodes as deli owner Remo DaVinci. The Jay Thomas barrage has continued at a full clip ever since. He's had recurring roles on Cheers and Murphy Brown (which nabbed him an Emmy), and he still does guest spots on shows like Cold Case. On the big screen, he's been the third lead in Mr. Holland's Opus and the Easter Bunny in The Santa Clause 2, and says he has several new films on the way. He pops up regularly as a guest commentator on various cable programs and is even working on an Internet sitcom. Every holiday season for more than a decade, meanwhile, he has appeared on David Letterman's Late Show to retell his account of how the Lone Ranger once came to his rescue in Charlotte.
"A lot of people are just Energizer Bunny types," he says. "I do it for a living. And I like that there's a living attached to it."