Where to shop Boho
Charlotte jewelry designers make an outfit's finishing touch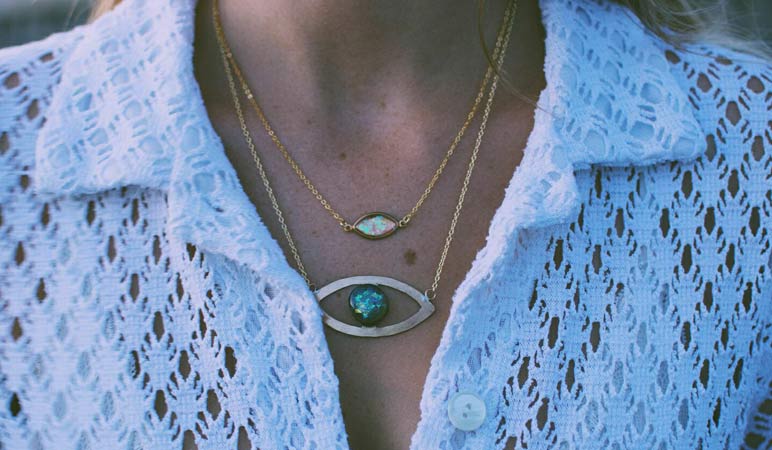 One of the biggest trends for spring and summer of 2015 is the Bohemian look: a laid back, easy-casual vibe. While Boho isn't a new idea, new touches are giving it a fresh and modern take. There's more to this style than just throwing on flip-flops with a skirt and calling it a day! If you're looking to revamp your leisure look or infuse your weekend go-to with it, a super simple way to work Boho into your existing wardrobe is with accessories. A beaded necklace, a cool metal ring, or cuff can give a normal outfit a more complete look. Charlotte has quite a few homegrown jewelry designers that are truly nailing this trend, here and beyond. Here are a few of our favorites.
Melvin Jewelry: This aunt-and-niece duo have grown quite a following of fans with their beadwork and metal details over the years, and have been worn by everyone from Taylor Swift to the cast of the HBO show GIRLS. A simple necklace or layers of long and short necklaces with jeans, a dress, or an easy skirt look gives a pulled together, effortless, boho vibe. In Charlotte, you'll find their funky pieces in L.A. East Boutique and Lipp Boutique, among others. 704-363-7590, shopmelvin.com.
Twine & Twig: Another brand that's keeping it in the family, Twine & Twig's owners/sisters are a favorite of Angie Harmon. Their jewelry is super cool, handmade, and beachy-boho, as is their line of clutches, hats, and ponchos, giving you more options on how to wear the trend. My favorite line of theirs are the "Trail" horse hair necklaces, which soften up a neutral outfit. Find them online or in stores across the country and locally, like Poole Shop and Sloan. twineandtwigstyle.com.
Alex Holleman: Co-editor of the Charlotte chapter of the Scout Guide and recent co-chair of the Mint Museum's Room to Bloom, Alex Holleman has an artist's eye, and has turned that keen sense of style into her own handmade jewelry collection. Her biggest commission to date? Creating one of-a-kind necklaces for an event with Lauren Bush Lauren. I love that Alex makes and sells them from her home, which gives a personal touch to every piece. 404-840-9440.
Blydesign: A metalsmith and classically trained pianist by trade, Katie Bly has created a line of rings, necklaces, and cuffs that's boho and environmentally-responsible. At affordable prices and found in many shops nationally and around town, such as the Cheeky Bean and Doll. (a boutique), I'm sure you'll find a unique and thoughtful accessory to take your outfit up a level. blydesign.com.