Who, what, and where this weekend
Your best bets for entertainment and culture this weekend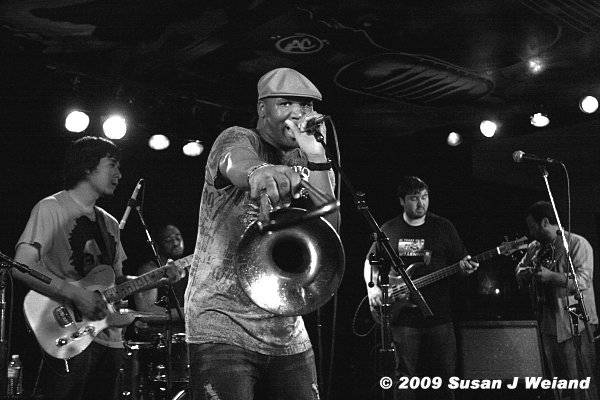 Happy Thursday, Revue readers! Between the onset of distinctly un-January weather and an ample cultural calendar, we've gotten very optimistic for this awesomeness of this weekend. We picked a handful of musical, academic, and theatrical highlights around town. Happy pre-spring!
The Graduate
We tried to seduce you earlier this week with a post handing out free tickets to Theatre Charlotte's production of this classic, 1960s story, premiering this weekend. So far, however, you readers have been impervious to our advances. Don't miss your chance, guys! Two free tickets when you simply name your favorite play or concert in Charlotte this year! Check it out here.
SlamCharlotte
When was the last time you checked out a slam poetry show? Never, you say? Well, you're lucky enough to live in the same city as former National Slam Poetry Champions, SlamCharlotte. They'll spit their latest verses at McGlohon, where an intimate atmosphere will put you right up close to Q.C.'s finest bards.
Big Sam's Funky Nation
If Double Door Inn is a quintessential blues venue, there's no band better fit to play a gig there than Big Sam's Funky Nation. Headed by nationally acclaimed trombonist Sam Williams, this "jazz-meets-blues-and-gets-funky" group earned the title of Best Funk Group at the 2009 Big Easy Awards. And there's some stiff funk competition in New Orleans.
Courage: Where Do We Need It Now?
This month, the Levine Museum of the New South welcoming Courage, the Civil Rights exhibit about the South Carolina families who set in motion the lawsuits which lead to Brown vs. Board of Education. Tonight, they're welcoming civil rights historian and FOX news contributor Juan Williams, CEO of the National Council of La Raza Janet Murguia, former governor of Mississippi William Winter, and president and director-counsel of the NAACP Legal Defense and Educational Fund John Payton. The guests will conduct a panel, answering audience questions and offering insight into the impact of Brown vs. Board of Education and the role of race in public education issues today.
How I Became A Pirate
If you have little ones not quite ready for real funk music, slam poetry, or political commentary (what a grown up Weekend Picks edition this is!), don't fret. They're bound to love Children's Theatre of Charlotte's production of How I Became A Pirate, based on Melinda Long's children's book. Jeremy Jacob, who desperately wants to escape the dreary routine of tooth-brushing and bed-making at home, hops on board Captain Braid Beard's ship to embark on a pirate adventure. Turns out, living on the high seas ain't all it's cracked up to be….