Whole Hog BBQ
Midwood Smokehouse welcomes a pitmaster, a hog, and all the trimmings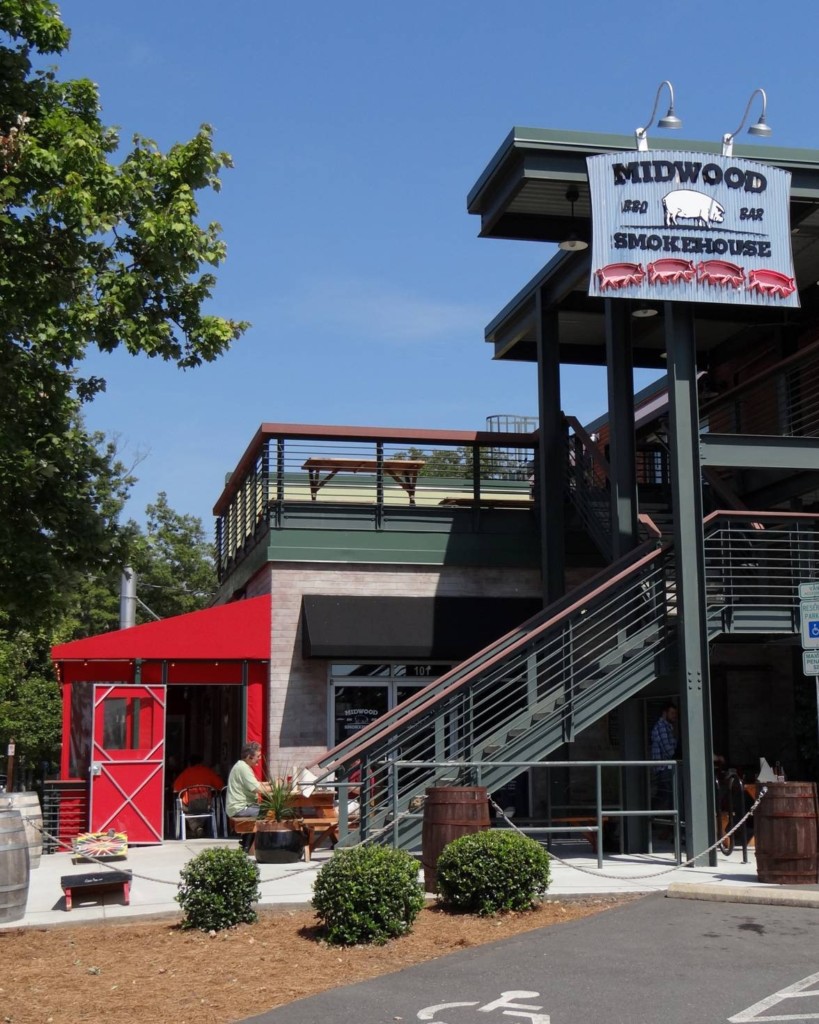 As we all prepare to gorge ourselves on turkey, stuffing, pie, pumpkin-flavored everything, and family time, Midwood Smokehouse will be hosting a different kind of feast.
On Wednesday, November 20, Skylight Inn BBQ (Ayden, NC) pitmaster Sam Jones will work with Midwood's pitmaster Matt Barry to create a whole hog barbecue with all the trimmings.
Sam Jones is a 3rd-generation pitmaster, his grandfather is the designated "King of BBQ" Pete Jones. Rumor has it that Jones' father put hog grease in his son's milk bottle when he was an infant; just to make sure that barbecue was in his blood. Sam Jones now runs the Skylight Inn, which was opened by his grandfather in 1947 and has smoked pigs the same way for years. "Whole hog cooked over wood, the way my ancestors and my family did it years and years ago."
Jones and Barry plan to engineer a 3-course "throwback" barbecue dinner which will include local brews and beers from NoDa Brewing Company, southern hors d'oeuvres of pimiento cheese and smoke jalapeno dip, house salad, the whole hog (of course), old-fashioned warm apple cobbler with cinnamon ice cream, and other sides (hush puppies, collard greens, mac&cheese, etc.).
Tickets for the event are $35 plus tax and gratuity. Guests can reserve seats by calling 704-295-4BBQ.