Why Haberdish Recently Introduced Paid Reservations
Southern restaurant now reserving 25 percent of tables for guests who pay in advance for a seat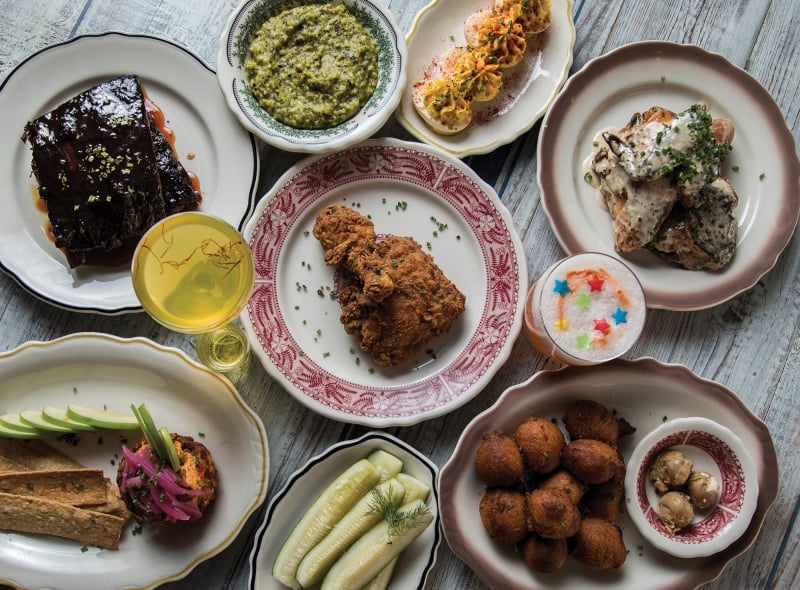 At Haberdish, your bill could start before you sit down. In late November, the popular Southern restaurant in NoDa began accepting reservations—for a fee. To reserve a table during the week, it'll cost diners $2 per person and $3 on the weekends.
The goal, owner Jeff Tonidandel says, is to ensure guests celebrating a special occasion have a surefire way to celebrate on time.
"We want it to be special," Tonidandel says. "We want it to be something really important. That's why we don't have the whole restaurant for reservations."
Tonidandel notes the addition of paid reservations doesn't affect the restaurant's waitlist, which guests can add their names to online for free. Adding the option to pay for a table, Tonidandel says, is a way for the restaurant to minimize no-shows and to increase workers' salaries to a living wage level, something the restaurant recently announced it did for its employees. 
"There is a cost to hold that table, to wait for you to show up, so that's where the fee is coming from," Tonidandel says, while also noting Haberdish decided not to offer reservations en masse and then charge a larger fee for no-shows as other restaurants do.  "It's always a little off-putting to charge someone $25 or $30 for not showing up for a reservation," he says. "Things happen."
While paid reservations may be new to Charlotte, the concept has exploded in larger cities like New York City and San Francisco where a table can add $25 or more to a bill. 
Tonidandel says the response has been largely positive. Neighbors and frequent diners have thanked him for finally giving them the option to reserve a table. Though, he mentioned he's received some criticism that the paid reservations come off as elitist and reminds some diners of the Interstate-77 toll lanes. 
"We're not trying to create something just for rich people," he says. "But we're also not a public good like a freeway. We charge for things anyway at our restaurants."
When the restaurant announced the change on Facebook, only one user questioned the fee, asking if the fee would be credited to the final bill. (It won't.) Other users shared their elation while one asked a more important question:
"Can we bring the okra back, please?" a user asked.
Sure, as long as you can get a table.
Jared Misner is a writer for this magazine. His work has also appeared in The Chronicle of Higher Education, The Knot and Logo.