Why 'Who's Afraid of Virginia Woolf' Is Still So Powerful Today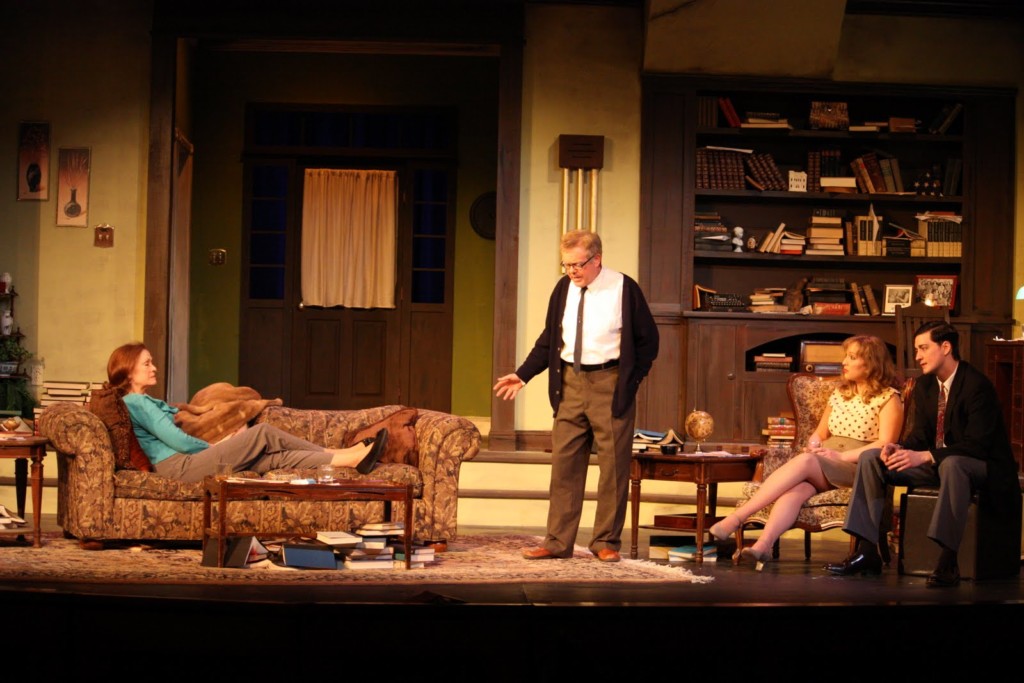 It's been 50 years since Edward Albee wrote his masterpiece Who's Afraid of Virginia Woolf' and the melodrama with the twist ending still resonates with audiences today.
Theatre Charlotte is currently in the middle of a production of the classic so we asked the play's Director Charles LaBorde why he thinks the production still remains a fan favorite.
Revue Blog: Tell us a little about the play for the uninitiated.
Charles LaBorde: The play is set in 1962 at a home on the campus of a New England college. It is 2 a.m. and the aging professor, George, and his wife Martha are returning from a faculty party at the home of the college president, who happens to be the father of Martha. George soon learns that his wife has invited a new faculty member and his wife over for an after-party. The couple arrives and steps into a battle royal between George and Martha that raises questions about their marriage and the impending arrival of their son for his twenty-first birthday.
RB: Why take on such a well known play as the audience likely already has a relationship with it? What can you do with the preconceived notions audience members may already have?
CL: Surprisingly, audiences know about the play but don't remember a lot of the details of the plot. When major events happen during the play and when the "mystery" of the play is revealed in the last five minutes, we still have audiences gasp in surprise. And as for the preconceived notions, we try to work against them. For example, largely because of the movie, George is remembered as weak. We've tried to make him start out appearing weak, confused, and laid-back, and then have his malevolent side emerge.
RB: Why do you think this play has remained popular for so long?
CL: First of all, it is a hell of a lot of fun watching four drunks get into a verbal barroom brawl from the safe distance of one's theatre seat. And it also says something about love and marriage, a road that is often bumpy but survives, when it does, because the couple need each other.
RV: What do you want the audience to takeaway from the production?
CL: First of all I hope they have a good laugh followed by a jolt or two and maybe even a good cry by the time it is over—and possibly a little better understanding about themselves and their significant others.
———————————–
The play continues through April 7 at the 501 Queens Road Theatre Charlotte. Tickets can be purchased here or by calling CarolinaTix at 704-372-1000.
The remaining schedule is:
Thursday, March 28 at 7:30 p.m.
Friday, March 29 at 8 p.m.
Saturday, March 30 at 8 p.m.
Sunday, March 31 at 2:30 p.m.
Wednesday, April 3 at 7:30 p.m
Thursday, April 4 at 7:30 p.m.
Friday, April 5 at 8 p.m.
Saturday, April 6 at 8 p.m.
Sunday, April 7 at 2:30 p.m.