Why You Should Embrace the Natural Elements Trend in Your Home
The trendscape has seen a rise in bohemian textures and styles, and all kinds of interiors could benefit from them.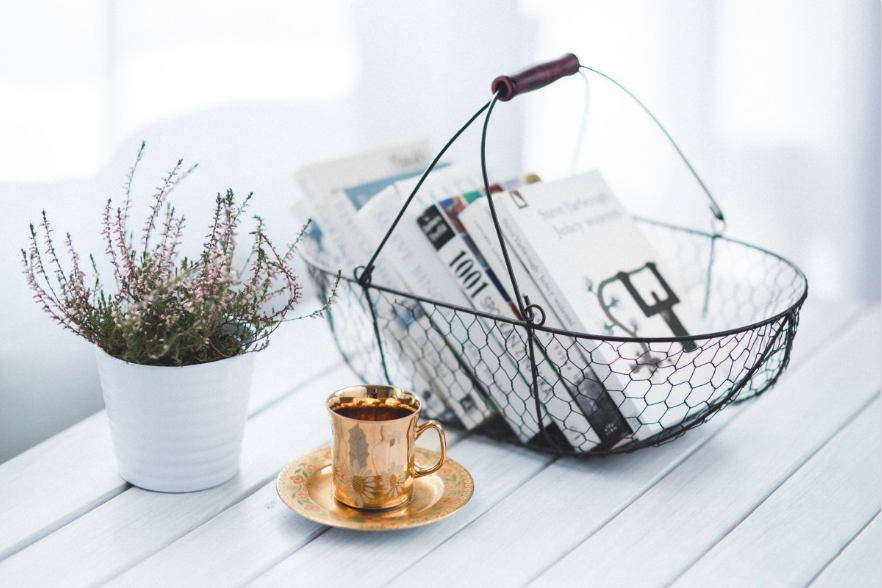 If you're constantly sifting through shelter publication pages (maybe even this one?) and scrolling for inspiration online, there's a good chance you've seen a lot of natural wood tones, faux or real plants, and wicker for days. It's no secret that the design world has a minor obsession with all things natural and earthy as of late. The trend has even crossed over into fashion—as design and fashion trends often do—with modern bohemian styles slipping into resort collections. Botanical prints are at an all-time peak, with walls and rompers sharing the same tropical prints that remind us we need more vacation days.
Why you should embrace the natural elements trend
Even if your style isn't bohemian, that doesn't mean you can't embrace a piece of the natural trend. Aesthetics aside, bringing natural elements into your home can help you soak in the undeniable benefits of spending time with Mother Nature. A table made from real wood, for example, helps connect you to the thought that the table was once a tree—you're not wasting it; you're giving it a new life. You're able to appreciate what nature has been able to provide for you. There's a reason Feng Shui was built on the principles of nature's elements—wood, fire, water, metal, and earth—because early Chinese astronomers realized there was something magical about letting natural elements coexist harmoniously.
Similarly, bringing real plants and greenery into the home is not only trendy, but it's a shortcut to happiness. Millennials have boosted this recent phenomenon, with most experts claiming it's because the tech-fluent generation craves a reconnection to nature. It makes sense: Caring for a plant satisfies the human need to nurture. Taking care of a few plants can greatly center an individual who spends too much time on screens at work. Name someone who couldn't use a little less time scrolling—we'll wait.
How to add natural elements to your home
No matter how many or few natural elements you decide to incorporate into your home, chances are you'll notice a nice difference in your mood. Bring the outdoors in with these savvy interior styling ideas.
Plant party. If you can't even keep these low-fuss houseplants alive, faux plants that look like the real thing will do the trick. However, faux plants won't have the same air purifying qualities as real ones, so keep that in mind.
Wood accents. Simple wooden accents can give a warm texture to a space, especially if most of your decor is modern. Some ideas: mixed material furniture or a wooden frame. If you're worried about wood furniture ethics, here's a list of eco-friendly furniture brands (yes, West Elm made the cut).
Wicker. Wicker is a summertime staple, but it can least year-round in your home with the right kind of styling. Bring this trendy texture into your interior by way of a bohemian wicker ottoman or baskets. Baskets are a simple way to ease into the material while solving storage problems.
Water feature. Water features are a Feng Shui "do" in the garden, so who says you can't bring the same movement indoors? A chic fish tank is a fun way to bring H20 into your home, or you can get a relaxing indoor water feature.
Natural light. Simply ensuring your rooms get enough natural light can greatly enhance your mood and help you embrace the outdoors. One way to get more natural light in your home is to survey the shade-giving trees around the property—are there some branches hindering your view?
Art. When in doubt, a piece of artwork featuring a part of nature—whether a bird, landscape, ocean scene, etc.—will get the job done.
There are many ways to bring natural elements into your home without going full boho—what's your favorite way to reconnect with nature at home?