Why You Should Pay Attention to Ticket Fee Add-Ons—And How to Avoid Them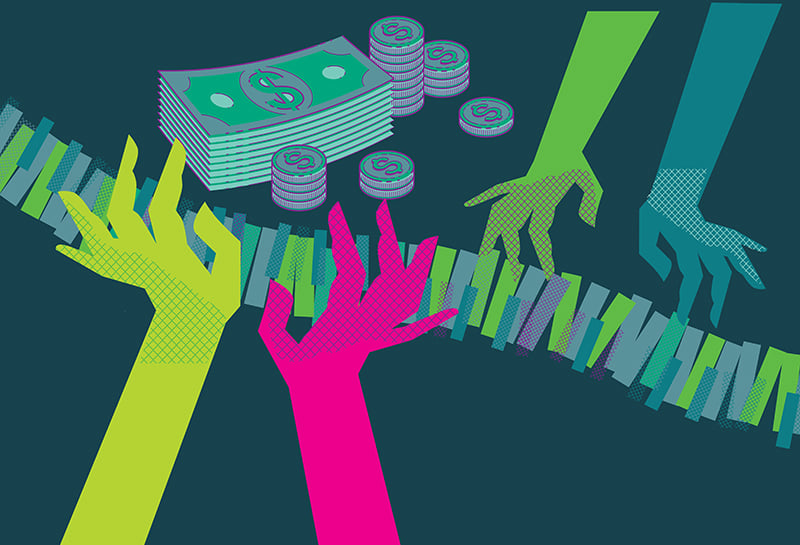 IF YOU'RE INTERESTED in seeing the musical Come From Away from the cheap seats at Belk Theater next month, you'll have to secure a $25 ticket that will cost you more than $25. CarolinaTix, Blumenthal Performing Arts' ticketing service, adds a $3 "facility fee," plus a "ticket charge" of $3.38, plus $2.28 sales tax. Total: $33.66.
Looking for something a little more intimate, like a stand-up set by comedian Michael Palascak at The Evening Muse in NoDa on January 18? You can buy a ticket online for $15—with a $4.25 "service fee." Fancy the Brooklyn- and Raleigh-based Americana band Yarn at The Visulite Theatre in Elizabeth on the 24th? An advance ticket is $12, plus a $2.75 "processing fee." A budget show, like the Asheville trad-country Vaden Landers Band at Snug Harbor in Plaza Midwood on the 20th? Just $7—plus a $1.89 "service fee," although posting your purchase on Facebook or Twitter will net you a 20 percent "social share discount."
This is not to pick on local entertainment venues. In every city and at every venue in the last two decades, tickets to live concerts, theatrical productions, and sporting events purchased online have come with fees attached like leeches, and there's little consumers can do to avoid them. Fees are mainly the product of a still-swelling online ticket market that compels ticket distributors to pay for credit card security and other expenses. You can also blame the consolidation of distributors and entertainment companies—especially the landmark 2010 merger of Live Nation and Ticketmaster—and, above all, the proliferation of so-called "secondary market" ticketing companies like StubHub. Secondary market outlets scoop up huge amounts of tickets as soon as they go on sale and resell them with fees that surpass even those assessed in the "primary market," i.e., entertainment venues and their authorized ticket providers.
Fees can vary from show to show, venue to venue, and no one requires ticket distributors to disclose what the fees pay for. As long as online buyers continue to press "Add to Cart," the market has no incentive to change. The average primary-market ticket fee in the United States is 27 percent of the ticket's face value, according to a 2018 study by the U.S. Government Accountability Office. "Is there an accounting for this? No," says the study's author, Michael Clements. "Is there a lot of federal regulation of this? No."
What's a live entertainment fan to do? Consumer protection advocates suggest fans avoid secondary market sites by buying, either online or in person, from the venue and keeping their eyes out for discounted presale tickets, often reserved for members of fan clubs and followers on social media. Venues might have sales arrangements with local businesses that sell tickets with no or minimal fees. (The Neighborhood Theatre in NoDa, for example, provides a limited number of tickets to nearby Sunshine Daydreams, Lunchbox Records, and Infinity's End.) Sometimes, distributors lower ticket prices and fees days or hours before a show—although waiting carries the risk of others beating you to whatever's available.
Consumers' options are limited. If you buy a concert ticket these days, you're likely to take a bath. But if you're smart, and lucky, you can limit how wet you get.