Why Your Favorite Charlotte Restaurants Aren't on OpenTable
The new platform they're using enables them to text you, the guest.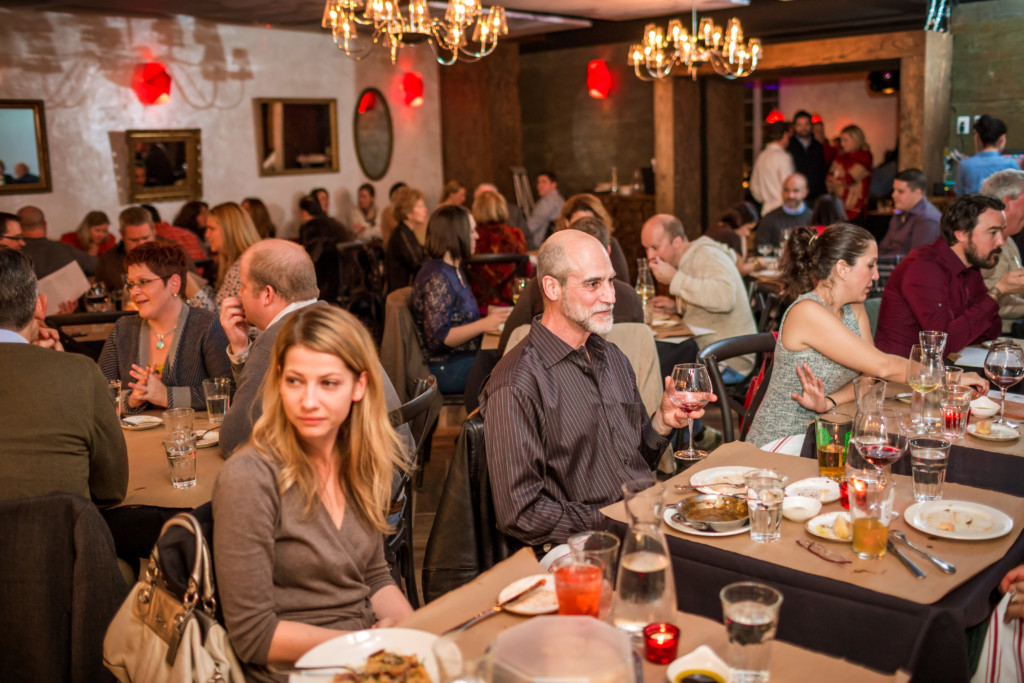 Since the millennium, OpenTable.com has been providing a way for guests to easily book reservations at their favorite dining digs. The website was a solution at the time to a problem many of us had—not being able to snag a seat at one of the best restaurants in town. While phoning for reservations was and still is an option at select places, it's not always the most convenient. And that's why OpenTable came on the scene.
However, a lot has changed since the turn of the century.
Tech-powered solutions have become increasingly more prevalent in every industry, and the food and beverage sector is no exception. Recently, a new reservation-making option has come to rival OpenTable. It's called Resy, and it was created by a few industry folks with impressive resumes (one co-founder, Ben Leventhal, is also the co-founder of Eater.com). Launched in 2014, this new software has been slowly moving in on OpenTable territory. And with restauranteur Danny Meyer behind the initiative, it's hard not to notice the waves it's making—especially if you've been browsing OT for Charlotte restaurants such as Kindred, The Porter's House, and Stagioni to no avail.
These Queen City staples aren't showing up on OT because they've made the switch to Resy, generally for two main reasons: guest experience and affordability.
Blake Pope, the general manager of Davidson's Kindred, says the restaurant had previously been using OT until it switched to Resy about a year ago. He accredits the decision to Resy's focus on guests, noting that it aligned with Kindred's interests—the restaurant is a big proponent of attention to detail.
Pope says, "At Kindred, we spend lots of time actively making guest notes to specialize our guest experience. We're able to communicate to our guests through the Resy platform via text messages. For example, if I-77 traffic is a little backed up, we can shoot our guests a note and encourage them to plan accordingly or try a different route. Or, should they leave a pair of sunglasses on their way out… no problem—I can be in touch with them in real-time."
Similarly, Stagioni also enjoys the software from a guest standpoint. A spokesperson for the Italian restaurant says the "notify" feature is a big plus. "People can place themselves on a waitlist for the restaurant if they aren't able to get a table at the time they are looking for," the spokesperson says.
The feature also makes booking more interactive—guests can see exactly where they are on the waitlist, alleviating tension for everyone involved. Although Stagioni is happy with the results so far, the restaurant primarily switched to Resy this past April for financial reasons.
Both Stagioni and The Porter's House note that OpenTable's fees are considerably higher than Resy's and other similar booking platforms, so the cost alone was a reason to try Resy. By cutting costs on reservation software, Stagioni is now able to use that money towards more local ingredients and adding to the already-impressive Italian wine list.
The Porter's House General Manager Tim Buchanan says, "We found that with opening a new restaurant, we had an opportunity to try another option and gauge the results versus costs. We chose the Resy platform after calling other restaurants—including FIG in Charleston—that used it in other markets because Resy was not in Charlotte yet. It was still a risk to open a new place without the OpenTable marketing machine behind us, but we tried Resy anyway. Thus far, we have been very happy at The Porter's House with Resy."