Why's It Taking So Long for Charlotteans to Get COVID-19 Results Back?
An explainer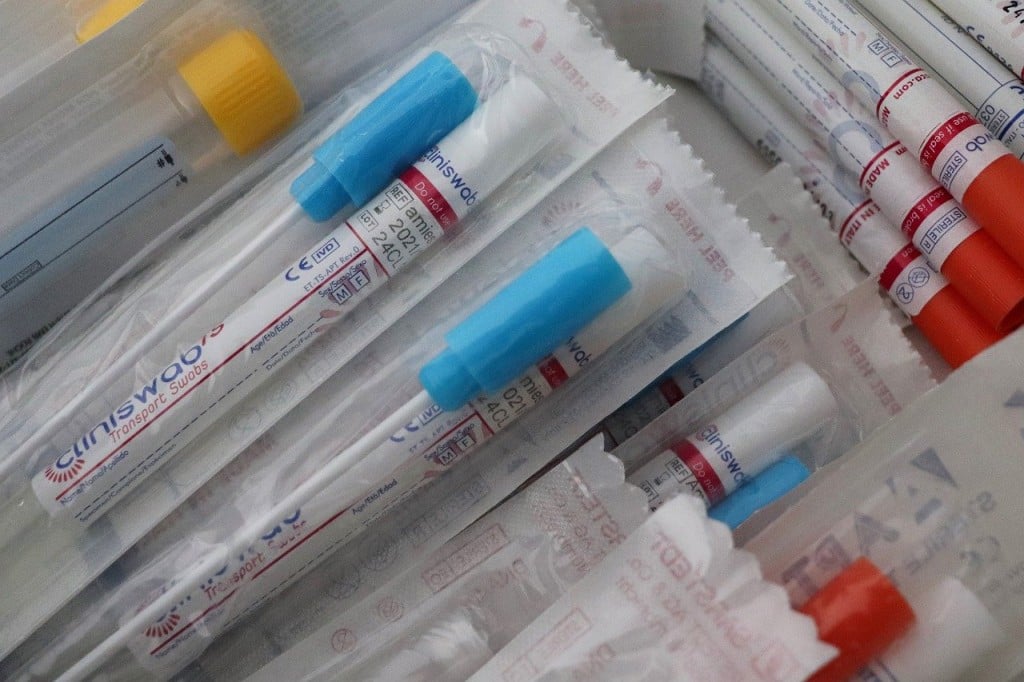 UPDATE: On Aug. 4, via CNN: "A bipartisan group of seven governors has joined forces with the Rockefeller Foundation to pursue a deal for 3.5 million coronavirus antigen tests, which would help create the country's first coordinated testing strategy in the absence of a national plan." N.C. Gov Roy Cooper is among those state leaders.
***
The results of COVID-19 tests in Charlotte, which just a few months ago took as little as 24 hours, now take up to a week to return because of high demand and a shortage of vital chemicals used in processing. It's a problem in cities nationwide as the number of cases and demand for tests grow.
The delay in test results for people who aren't hospitalized "doesn't give us the information we need to contact-trace and case-investigate those individuals in a timely fashion," Mecklenburg County Public Health Director Dr. Gibbie Harris told county commissioners. "We're working with the state to try to find other options for laboratory testing, but also to work with those labs to increase their capacity."
Processing labs are running short of chemical "reagents" used to process the tests, Dr. Mandy Cohen, secretary of the North Carolina Department of Health and Human Services, said during a news conference last week. The federal government needs to help the state's labs acquire the chemicals needed, Cohen says. The Associated Press reports that Cohen and N.C. Gov. Roy Cooper spoke to U.S. Health and Human Services Secretary Alex Azar about that need in July.
Charlotte magazine reached out to DHHS for an update on that process. Spokeswoman Kelly Haight's response:
"The supply chain has been a challenge since the beginning of this response. North Carolina relies on testing at commercial laboratories, hospital laboratories, and the N.C. State Laboratory of Public Health. As testing volumes increase across the state and country, test supply challenges continue to impact the system. FEMA and the federal Department of HHS are providing NCDHHS with a monthly allocation of specimen collection devices, including various swabs and transport media. The department is also procuring these devices from the commercial market."
For reagents in particular, Haight says, the "supply chain is a growing concern with several vendors providing substantially reduced quantities of these supplies to clinical laboratories through the end of 2020. The state does not play a role in the provision of these test reagents to the commercial and hospital laboratories performing testing. Rather, these testing supplies are procured by clinical laboratories directly from the individual test manufacturers. That said, NCDHHS is monitoring the supply chain issues with our clinical laboratory partners and provides routine feedback to our federal testing points of contact at HHS about any issues in the state's test system."
Reagent shortages are delaying results throughout the United States. Officials in Arizona said this week they're not equipped to aid residents without more federal help. Reported cases in that state number more than 100,000 there; North Carolina's cumulative total as of Wednesday was 77,310.
N.C. residents no longer need a doctor's referral to get a COVID test, DHHS announced in July. The department will oversee the opening of as many as 300 free testing sites in 100 zip codes, prioritizing underserved communities. It's unclear whether the state's labs will be able to keep up with the number of new tests.