Widespread Panic Returns for Dec. 30, New Year's Eve Shows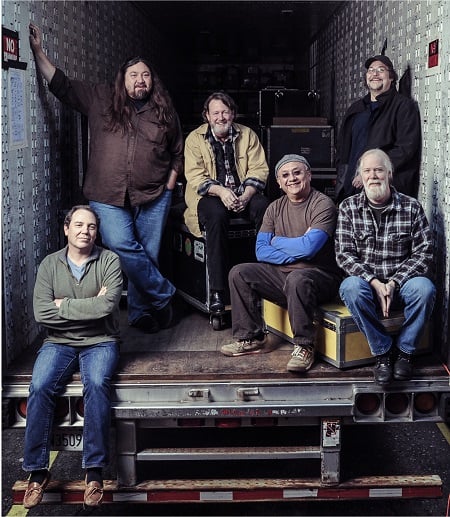 It's July, but fans of Widespread Panic may already have their New Year's Eve plans set after a Tuesday announcement. On Dec. 30 and Dec. 31, the Georgia natives come to the Fillmore and Time Warner Cable Arena, respectively. The Fillmore hosts Widespread Panic's annual Tunes for Tots Benefit Concert, while the arena rings in the new year with the band.
It's not the first time the band has celebrated the holiday in the Queen City. The 2011 and 2012 celebrations also featured the rockers at the arena. Last year, they marked the evening at Philips Arena in Atlanta, a venue they've frequented over the years. The band holds the record for sold-out shows at Philips Arena and Red Rocks Amphitheatre in Morrison, Colo.
Widespread Panic has been active since 1986, garnering a dedicated live following before releasing its first major label, self-titled debut in 1991. After a short hiatus in 2012, the band returned to touring, with a couple dates in the Queen City. With 11 studio albums and 10 live albums, there's no shortage of material released by the band. But if you really want more, the rock act's dedicated fanbase has recorded many of their concerts, with the blessing of the band.
The 2014 Fillmore date marks the ninth year for the Tunes for Tots Benefit Concerts. The money raised for the events goes to arts education, particularly music programs in public schools. Past schools that have benefited from the concerts include Eaton-Johnson Middle School and Henderson Middle School in Henderson, N.C., and Webb High School in Oxford, N.C.
What are you hoping to hear with the band's return to Charlotte? Let us know, and until then, you can see past setlists and hear live music from past Charlotte dates here. Ticket info for 2014's shows is not yet available.