Will Betty White Upstage Clint Eastwood?
Online petition created, lobbying for the actress to speak at the Democratic National Convention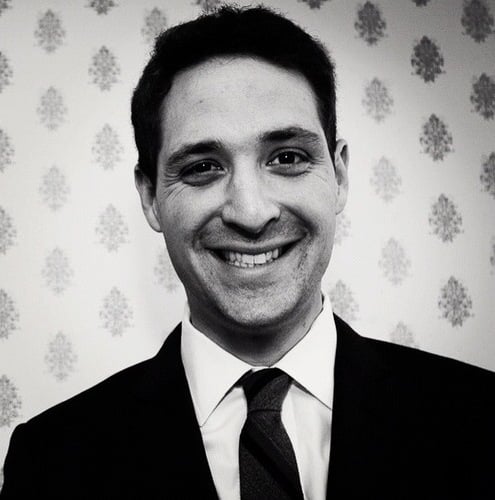 With most of the nation's political news now focused on the Democratic National Convention in Charlotte, there's not much analysis continuing in regards to last week's Republican National Convention that took place in Tampa. Except for, well, "Eastwooding." That was the quickly created term, or meme, that spread across the Internet after legendary actor/movie director Clint Eastwood graced the stage Thursday night at the RNC.
What the Republicans had planned as a surprise appearance by not making it known to the audience that the Hollywood icon would speak before Mitt Romney's acceptance speech, ended up being a surprise to them when Eastwood spent 12 minutes talking to an empty chair, used as a prop for where an invisible President Obama was sitting.
Within a matter of hours, President Obama's reelection campaign tweeted "This seat's taken," including a photo of the back of a chair, which the president was actually sitting in, with an engraved nameplate that reads, "The President | January 20, 2009." According to Rachael Horwitz , senior manager of communications for Twitter, that was the most retweeted tweet of the entire Republican National Convention, and it's President Obama's second-most retweeted tweet of all time (number one is his "Same-sex couples should be able to get married." tweet from May 9).
So the Clint Eastwood virality continues during DNC Week, and it's manifesting in at least one other interesting way. An online petition has been started to try to get 90-year-old actress Betty White to speak at the Democratic National Convention Thursday night, before President Obama speaks. Brooklyn, New York resident Peter Slutsky, who arrived in Charlotte today, created the petition on Change.org Friday evening. As of 6 p.m. today, more than 4,100 people have signed it. And one of the supporters has even created the "Bring Betty White to the DNC" Facebook page, which has more than 22,000 fans. The #BettyWhiteDNC hashtag is also gaining traction on Twitter.
I talked to Slutsky this afternoon, shortly after his flight had landed in Charlotte and he'd picked up his rental car. As director of platform services for WordPress.com VIP, he's in town for the week because his company is one of several major sponsors of the StartUp RockOn events, which includes tonight's invitation-only StartUp RockOn's Music Extravaganza featuring The Roots. Below, I ask him why he wants the original Golden Girl to come to Charlotte.
Why do you feel Betty White should speak at the DNC?
Like everyone else, I was watching the Republican National Convention last week, and I watched the little bit with Clint Eastwood. First I was laughing really hard and I was struck by his attempt at humor—or whatever the attempt was. And then I started thinking on a couple of levels. One, he kind of gave senior citizens a bad name. A lot of people in the post-convention coverage were talking about how he was 82—they kept bringing up his age when talking about the event. I know a lot of people who are in their 80s who are really funny who don't get up and do those unscripted kind of things. And then I was thinking, who would be the equivalent to go up and do that for the Democrats? And I thought, there's nobody better than Betty White. I've seen her make this incredible career resurgence in the last couple of years.
How did the petition itself come about?
I literally just did it on a whim [Friday evening], and didn't really follow it over the weekend, and then I woke up yesterday and it had started to take off. We were adding 25 signatures a minute for a little while. And today…there's a lot of media attention, and it's just been really awesome to watch. It was at about 2,500 signatures when I got on the plane this morning. And it's added about a thousand in the last couple of hours. … I'm hoping someone is going to get the message and then go call Betty.
Do you have experience with these kinds of viral campaigns?
Well, I've been working in technology for a long time. Actually, I was working in politics before that, and then I started working for technology companies. So I've seen firsthand what virality looks like in the political realm. Actually, that's one of the things that struck me most. I've worked on a presidential campaign before and I know how much stage craft goes into these conventions. And I just couldn't believe that no one on the Romney campaign asked, "Why is Clint Eastwood going out there with an empty chair? What's the bit going to be?" These things are incredible infomercials and they're highly scripted, and that was really a peak time to have someone of his stature out there. The second I saw him start to talk I realized this was going to become a viral video or some sort of Internet meme. So after I thought about the Betty White thing, I figured it's worth giving it a shot. Actually, my identical twin brother works for Change.org—he's the director of partnerships, so I know all about that platform and I've seen how powerful it's been with other campaigns.
What presidential campaign did you work on?
I worked for John Kerry in 2004. I was in Iowa during the primaries, and I ended up traveling around the country a bunch. And then I was later in Portland, Oregon for the general election.
One last plug for Betty?
I think she would be hysterical and the country would love it. Whoever's leading the [Obama] campaign should fly her down here immediately. We need Betty White!
Stay up to date with Charlotte magazine's Democratic National Convention coverage at www.charlottemagazine.com/dnc. Follow me on Twitter @HollidayInk; email me at jarvish@grownpeopletalking.com.