Will Travel for Inspiration: Batch Craft Chocolate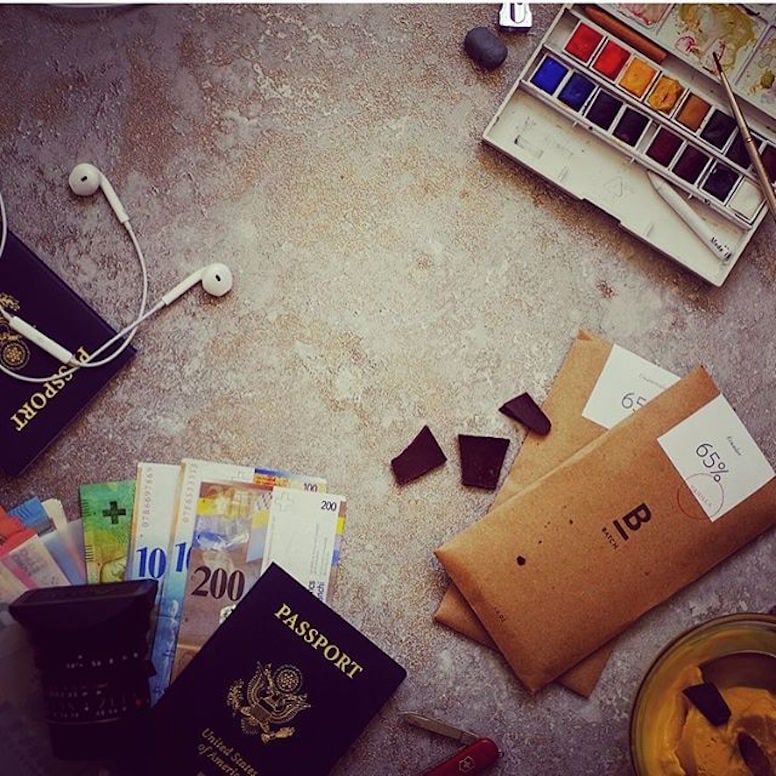 The packaging for Batch Craft chocolate is simple: a rectangular envelope the color of Kraft paper, a white sticker with the company's logo, a round stamp to indicate the batch. This simplicity is what caught my eye at Free Range Brewing, where I found it while waiting for my pour.
That white sticker shares two more important details, namely, the cacao beans' country of origin and the percentage of cacao used in the recipe. Turn the envelope over, and you'll learn a little more about the delicate bar inside, a mixture of ingredients sourced from far away but also locally, like the sea salt from Bull's Bay in Charleston.
If the packaging doesn't make it clear, the product itself will: this chocolate has a story. Like many good food stories, it starts with someone asking a question.
Zan Maddox made a batch of dark chocolate almond butter cups one day using store-bought chocolate chips. He wondered aloud about the origin of the chocolate in the chips, and soon he and his partner Tamara LaValla were scouring the internet, learning everything they could about chocolate. Desk-bound research soon turned into trips around the country to visit chocolate makers and better understand the craft of making bean-to-bar chocolate.
What started as a curious question grew quickly into a new passion. LaValla is an artist, Maddox is a photographer, and they do all of their own design, photography, and writing. They are the type of 'creatives' who seem to have a knack for anything that involves the creative process. Just look at their blog entries for 2015, when they decided to take on making 12 different kinds of pasta from scratch and captured their journey in light-filled photos. It's hard to say whether the photography or the pasta itself is more captivating.
The couple started making their own bean-to-bar chocolate two and a half years ago and made their first batch for sale just over a year ago. For each batch, they start with the types of beans that they enjoy, then decide whether to complement or highlight the cacao's natural flavors with other ingredients. One batch came dusted by that Bull's Bay sea salt, another was made with Pure Intentions coffee beans. They're currently away from their hometown of Rock Hill, SC, on a two-month trip to Europe, where they're finding inspiration for future batches of chocolate.
They're taking this journey without a certain end in mind. "Ultimately, our goal is to make chocolate that we want to devour," says LaValla. But she also notes that chocolate isn't necessarily their sole focus. "From exploring a new country, to walking in the wild, to crafting small batch chocolate, everything influences—and is an expression of—our making. While our current releases feature chocolate, don't be surprised as you begin to see photos or paintings or prints for sale in the shop."
Follow Zan and Tamara on their travels and purchase chocolates online at batchcraft.com.