Wine, Beer, Cheese, and Food Events
We've got your agenda of upcoming food happenings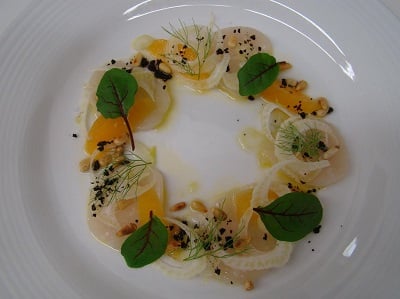 If you can't find something to eat, drink, or do from today through next week, you aren't perusing this list with enough enthusiasm.
Sow Much Good: Today, Thursday, September 17, Sow Much Good hosts "Food for Change," a local food conference to discuss how to use food as an agent for social justice sponsored by Ally Bank and Wells Fargo at the Charlotte Convention Center from 9 a.m. to 3 p.m. Walter Robb, Whole Foods Market's co-CEO along with Clark Barlowe of Heirloom restaurant; CNN's Robin Emmons (founder of Sow Much Good); Majora Carter – a previous TED Talk speaker on "Greening in the Ghetto"; and filmmaker of the documentary "Soul Food Junkies" Bryan Hunt will all be on hand to discuss access to healthy, farm fresh food. All proceeds from the event will support the work of Sow Much Good. To purchase tickets, visit the website.
______________________________
Vin Master: The spot in Atherton Mill will be hosting a MegaTasting today, Thursday, September 17, from 6 to 9 p.m. The list includes more than 25 wines, and the team is still adding more. Call 704-307-5565 for more information.
______________________________
Heirloom: Chef and owner Clark Barlowe at Heirloom has a busy few days and weeks ahead. Today, Thursday, September 17, Barlowe will speak at the Sow Much Good event detailed above. On Saturday, September 19, Heirloom will host a craft cocktail class at 1 p.m. with Muddy River Rum Distillery – North Carolina's first rum distillery since Prohibition. Students will learn to craft three cocktails and enjoy a few small bites. Tickets are $50 per person or $90 per couple and include everything except tax. Call 704-595-7710 for reservations. On September 20, Heirloom will host the New Appalachia Collaboration Dinner Series from 5 to 8 p.m. According to Barlowe, the dinner will be "our typical dinner service at Heirloom but with a twist…" as farm to table pioneer Sam Ratchford from Vidalia restaurant in Boone will be in house with Barlowe cooking a 12 course meal. Ingredients will be sourced from exclusively New Appalachia – a distributor from Western NC. Proceeds from the dinner will go to benefit the Carolina Farm Land Trust. Offerings will be from 3 to 12 courses and will be priced as per typical menu items. Call 704-595-7710 for reservations.
______________________________
Zebra: The restaurant in SouthPark will celebrate its grand opening week beginning Friday, September 18, at 7 p.m., with a reservation only event in support of The Humane Society of Charlotte. Half of all profits for the evening will be donated to the charity. The evening will feature an all-inclusive six course menu including sparklers and wines as well as live music. Over the summer, Kim and Pascale Salahie purchased Zebra from Jim and Lisa Alexander and renovated many areas of the restaurant – creating a more contemporary feel. To reserve a spot at the dinner, call 704-442-9525.
______________________________
Carolina Apple Feast at Bonterra: On Monday, September 21, six of the area's top chefs will each be using a distinct variety of heirloom apple for an evening of exploration of this fall fruit. Proceeds will benefit the Piedmont Culinary Guild, Slow Food Charlotte, and the Elma C. Lomax Incubator Farm. The dinner, which will take place at Bonterra Dining & Wine Room in Charlotte, will be hosted by Chef Blake Hartwick, who will be joined by Joe Kindred – Chef/Owner, Kindred; Terra Ciotta – Instructor, Art Institute/Charlotte; Megan Lambert – Instructor, Johnson & Wales University/Charlotte; Adam Reed – Chef/owner Sante; and Ashley Boyd – Pastry Chef/Owner 300 East and Pastry Consultant, Heritage Food and Drink. Tickets are $85 per person; find more information here; call 704-333-9463 or visit the website for reservations.
______________________________
Blue Restaurant & Bar: On Thursday, September 24, from 6 to 8:30 p.m., Samaritan House – which aims to provide services for the homeless – will host its 4th Annual Wine & Cheese Tasting and Silent Auction event at Blue in uptown. Tickets are $30 per person and 100% of proceeds will directly benefit Samaritan House. Purchase tickets here; to inquire about sponsorship or donating an item to the silent auction, contact Deborah@bluecharlotte.com.
______________________________
The Asbury: On Thursday, September 24, at 7:30 p.m., the Assorted Wine Table Shop will host a dinner at The Asbury highlighting national brand ambassador and winemaker for El Enemigo from Argentina. Josh Villapando, owner of Assorted Table Wine Shoppe, curates The Asbury's wine list. The evening will also feature a menu focusing on meaty, Argentinian fare. Four courses with wine pairings costs $75 per person; call Assorted Table Wine Shoppe at 704-277-3234.
______________________________
Evoke: Evoke restaurant will be hosting a five-course meal paired with BURLY wines on September 25 at 7 p.m. Winery owner and Charlotte native, Hank McCrorie, will speak at the event, providing an overview of the wine pairings with each course. Dishes include seared scallops with grapefruit, avocado and treviso; seared venison with parsnip puree and poached plums; a dark chocolate pate for dessert. Cost for the event is $99 per person, plus tax and gratuity. Reserve a spot by calling 980-237-5354; space is limited.
______________________________
Olde Mecklenburg Brewery: The 7th annual Mecktoberfest is coming – and will run for three full days this year. Starting on Friday, September 25, and running through Sunday, September 27, the family and dog friendly event is free of charge and will begin at 11 a.m. each day, closing down at 11 p.m. each day. On top will be the seasonal Mecktoberfest brew, lots of food, culture, and the Holzhackern German Band, who will play from 6 to 9 p.m. Friday; 6 to 9 p.m. Saturday; and 4 to 7 p.m. Sunday.